Not Sure Why Your Brake Lights Stopped Working? Check for These 3 Issues
Posted on February 7, 2022 by Active Insurance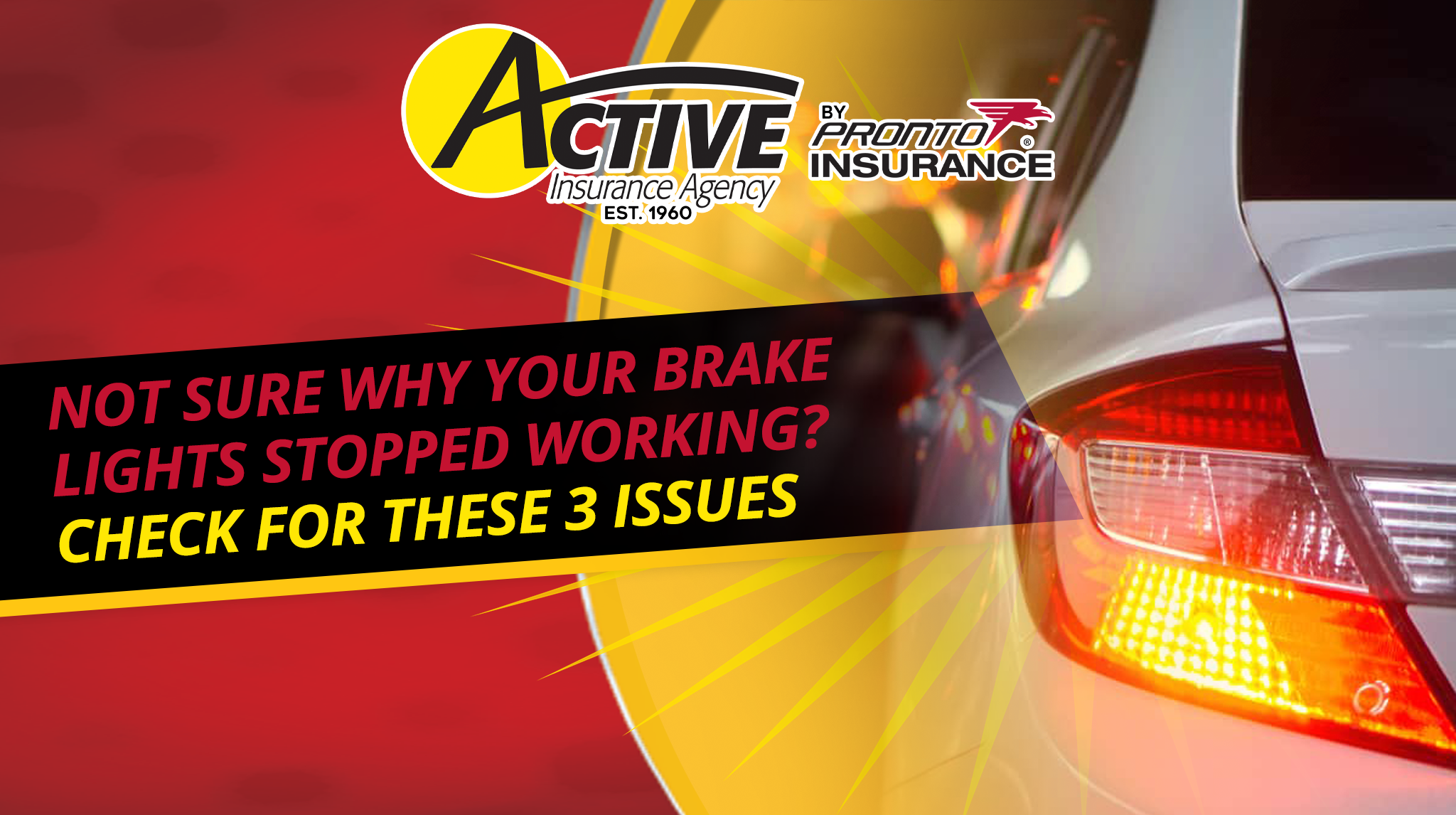 Not Sure Why Your Brake Lights Stopped Working? Check for These 3 Issues
Two truths: your brake lights are extremely important, and there is a chance you can get pulled over if they fail to work correctly. Don't worry, though, if you have a faulty brake light, it may be a relatively simple fix!
At Pronto Insurance, we care about the maintenance of your vehicle to prevent bigger issues down the road. Learn about the most common problem causing a brake light fixture.
The Bulb
Much like that lightbulb in the kitchen that gives out, a burnt-out bulb could be the cause of your issues. Much like the kitchen light, your car's bulb is easy to switch out. Simply find the correct bulb at your local auto parts store, disconnect the positive lead from the battery, find a way into your car's bulb (it varies with every vehicle), and switch it out!
The Fuse
Chances are, if your brake lights have all gone down, your fuse is as good as gone. You can find your car's fuses in the fuse box, often underneath the hook or on the kick panel inside the passenger's compartment. Your car manual should tell you which fuse is for your brake circuit.
Once you've found it and determined its resistance (with assistance at your local auto shop), you can go ahead and replace it.
The Switch
Your vehicle has a switch that gets triggered whenever you press the brake pedal to signal your brake lights. With wear and time, this switch will eventually give out. While the replacement process is simple, we recommend you visit a mechanic. This is due to the switch's proximity to the brake pedal and the likelihood of disturbing the pedal's travel upon installing the new switch.
By keeping these tips in mind, you can potentially save a bit of money when it's time to get your brake lights in working order. Not to mention, knowing what could be causing your lights to malfunction is a good way to keep your mind at ease.