3 Factors Our Insurance Agents Want You to Consider When Buying a Car
Posted on October 17, 2022 by Active Insurance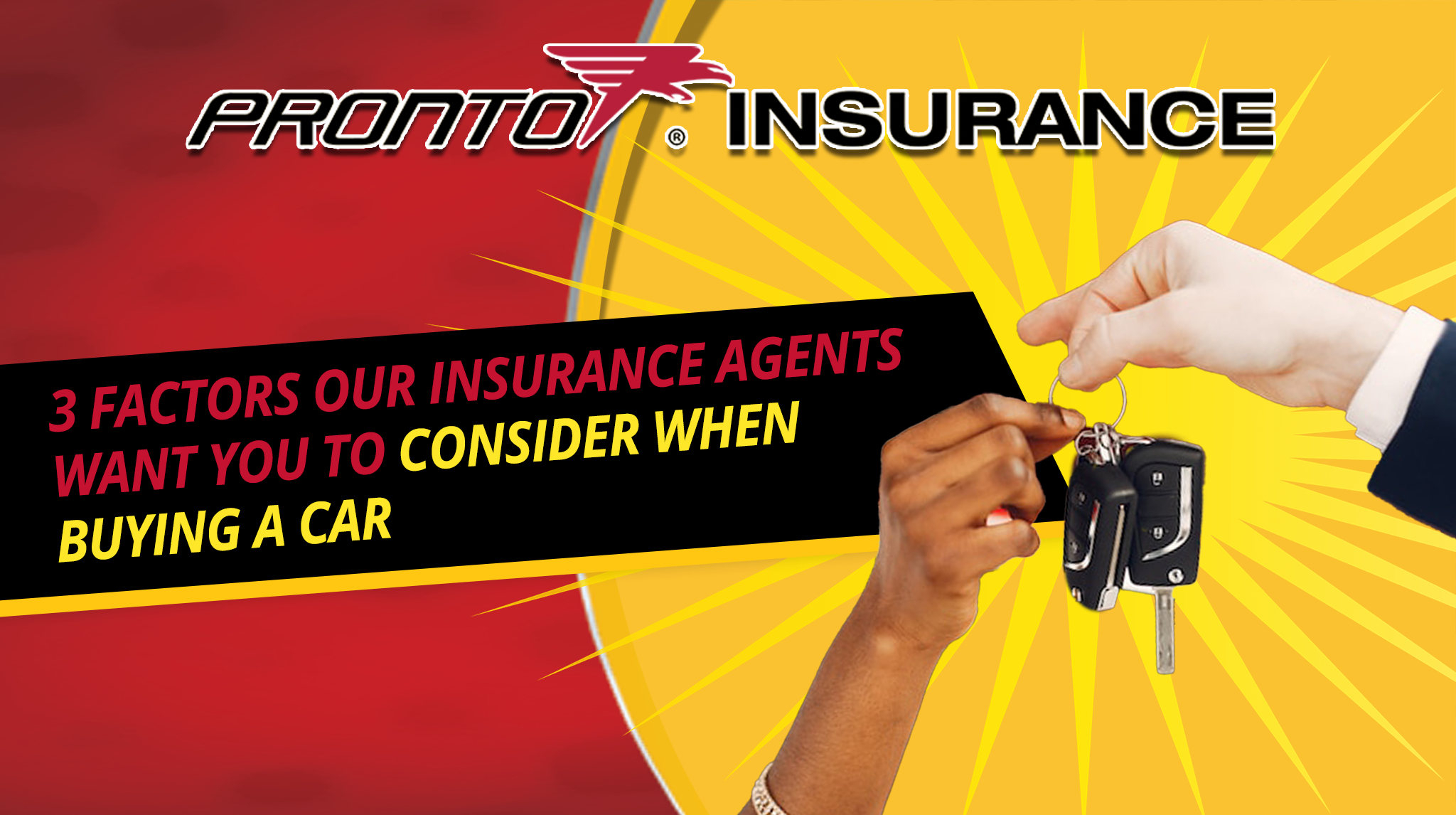 3 Factors Our Insurance Agents Want You to Consider When Buying a Car 
Buying a car opens you up to a world of possibilities. Will you get a truck or a smaller vehicle? Is it time to go electric? The questions you'll face are virtually limitless, but we have to admit some are much more crucial than others. So, what are some of the most important things to consider as you prepare to purchase your next vehicle? The insurance agents at Pronto Insurance have the information you need. 
Are You Financing?
In a perfect world, you'd pay for your vehicle in cold, hard cash and never look back. Unfortunately, most people will have to opt for financing options. This means you'll have to determine what terms best fit your needs. Will you get a loan for five or six years? Are the interest rates looking good now, or should you wait for them to drop? Whatever the case, read all the fine print in your contract before putting pen to paper. 
Are You Ready for Depreciation?
They say a vehicle's value drops substantially when you drive off the lot. Additionally, vehicles lose around 20% of their value every year! Of course, some known and trusted brands tend to keep their value much more intact than others. Whatever the case, you need to consider how long you'll want to drive your new vehicle and whether or not you're prepared to lose money on it. 
What About Gas Prices?
Let's say you plan to upgrade from a four-door sedan to an offroad truck — good on you! However, it's essential to understand that your gas budget will surpass what you expect. If your budget is already taking a hit with the car payment itself, you may not have too much leeway for gas. 
Don't Forget About Insurance
Whether you pull the trigger on a fancy new vehicle or decide to keep your old set of wheels around for a while longer, you'll want to make sure somebody is always watching your back. That's where Pronto Insurance can help you out! With us, you and your vehicle are a priority, and we'll work around the clock to offer you the best of our services. Get in touch with our insurance agents today to learn more about our rates.