3 Great Ways to Care for an Old Car After You've Purchased a New One
Posted on October 22, 2020 by Active Insurance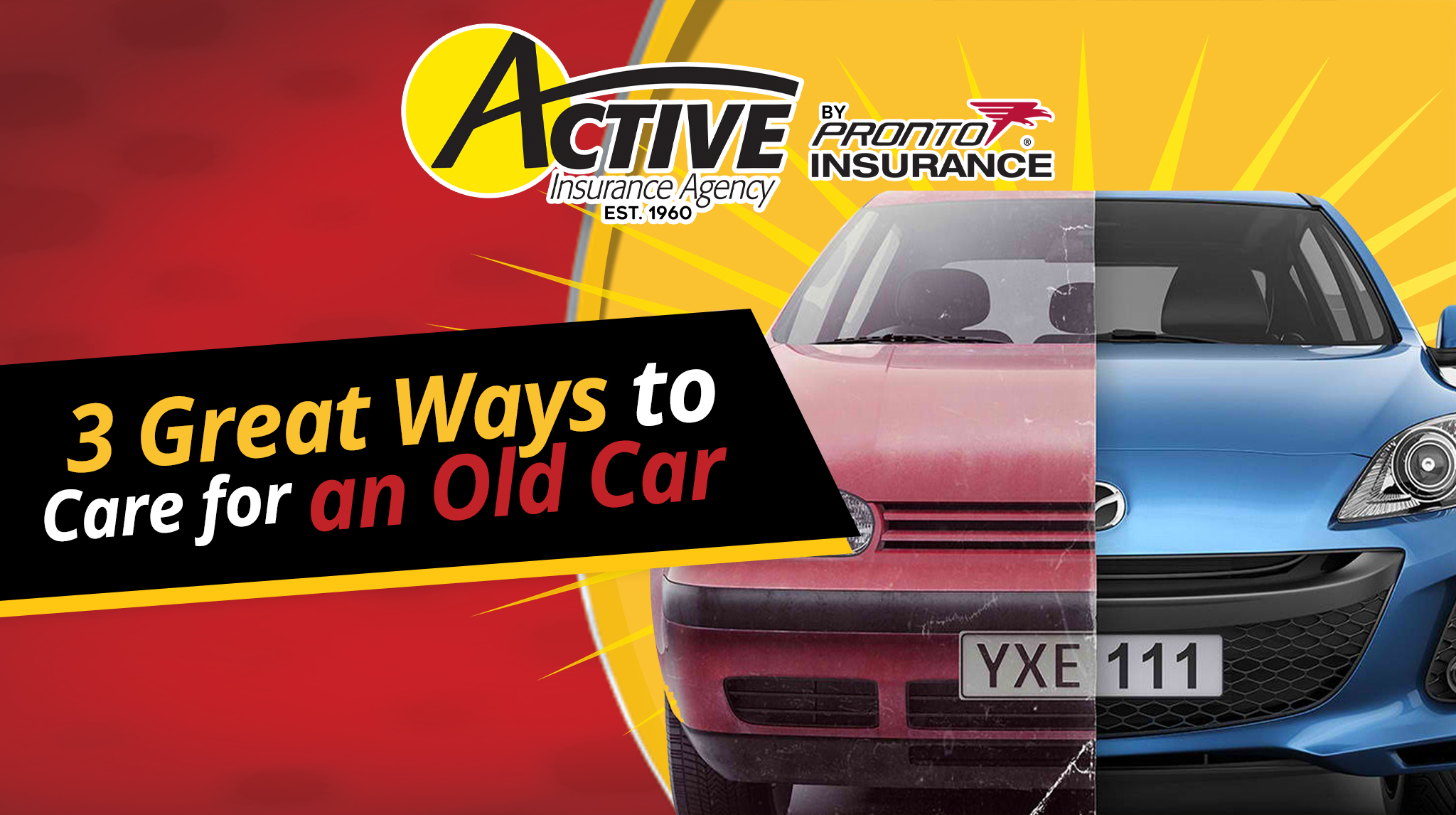 3 Great Ways to Care for an Old Car After You've Purchased a
New One
Has the time come to purchase a new car? Is the one you currently have already showing signs that it'll come to a permanent halt soon? If so, then you're probably scouring the market for a new one. How exciting! However, if you're the type of person who just can't part ways with your old one out of sentimentality, then you should know that there are a few ways you can take care of it.
Keep it Covered
This goes without saying, but it's best to keep your older model vehicle covered with a tarp or soft-fabric cover and indoors in a garage if possible. The one thing you don't want to do is keep it outdoors all the time uncovered since rust might result. Another thing to do is wash it often if you're going to keep it outdoors. And also be sure
to prevent sunlight from always shining into the car since long-term exposure can cause damage to the upholstery and dashboard.
Check Up on It
Not many people may know this but the longer you go without driving a car, the faster it will run into problems. These problems can include poor performance, flat tires, etc. Be sure and run routine maintenance on the car at least once a month. Also, be sure to drive it around for about 15 to 20 minutes so that the battery doesn't lose charge.
Keep it Clean
Going off of what we said earlier, if your car will remain outdoors, wash it periodically, even if you keep it covered with a tarp or sheet. Even if it's covered, it can still collect dust and other particles that can harm the paint job. Even a simple rinsing can help if you're not really in the mood to bring out the buckets and bottles of soap.