3 Reasons You Should Always Report Your Car Accident to Your Insurer
Posted on April 1, 2021 by Active Insurance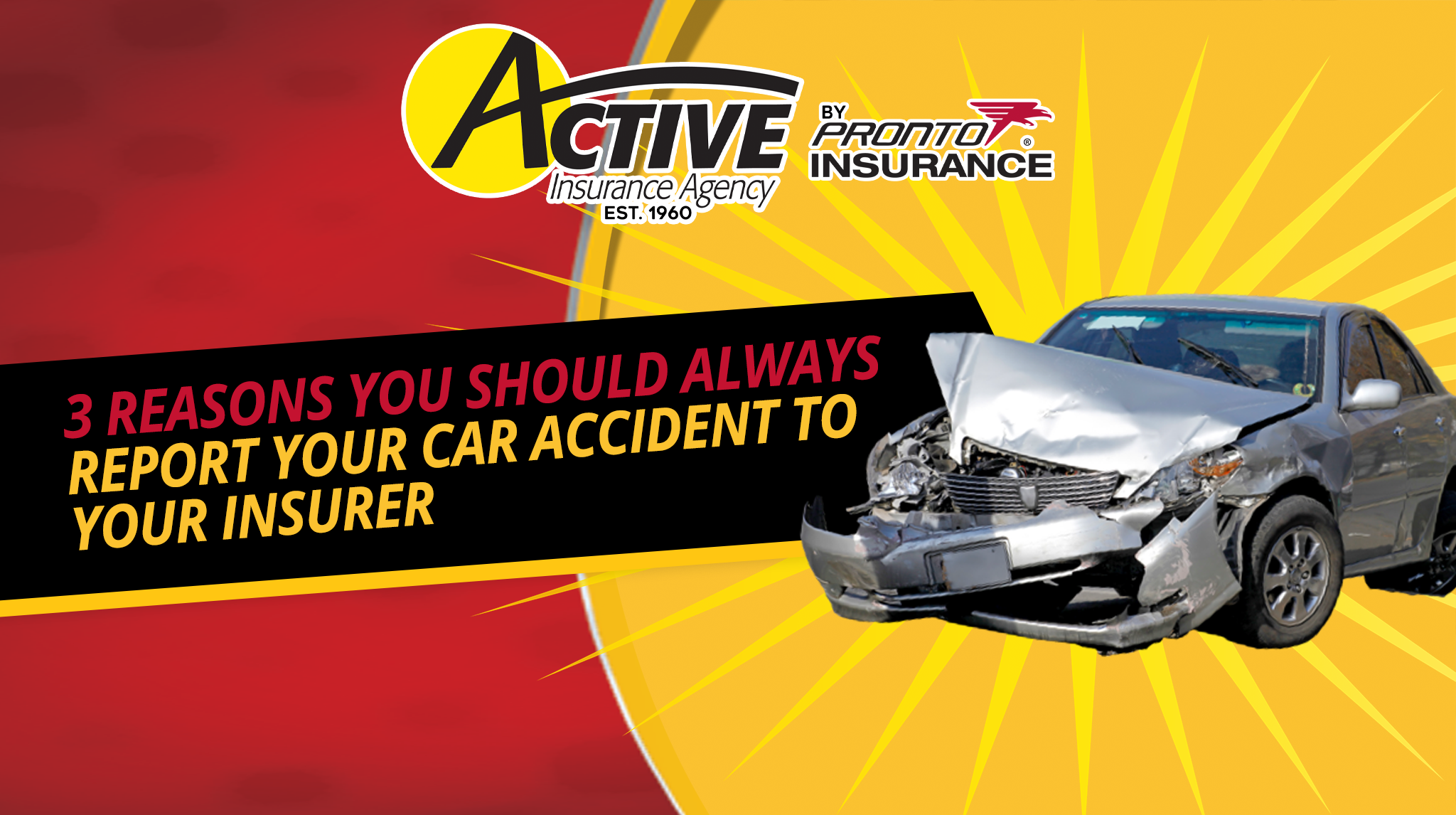 All insurance companies work differently and have varying types of coverages. Despite this, it's important to secure a policy as soon you can so that you're fully covered in the event of a car accident. Failing to do so can cause plenty of headaches down the road due to having to handle repairs and such on your own. Avoid this by getting covered today. If you ever find yourself in an accident, then you should never neglect to inform your insurer. Here are a few reasons why.
Your Car May Have Suffered Unseen Damages
Let's say you get into a minor accident with no noticeable damages and don't feel the need to get the authorities or your insurer involved. What happens if, a few days later, you begin noticing your car making weird noises? Many insurers require you to report a car accident even if no damages have occurred. Be sure and do so as soon as possible.
The Other Driver May be Uninsured
If you get into an accident with an uninsured driver and fail to report it to your insurance company, then all expenses like car repairs, hospital bills, and even lawyer fees may be left to you to pay for. By contacting your insurer immediately after an accident, you will receive the support you need to get through the situation.
It's in Your Agreement
It's an almost universal fact that insurance companies from around the nation require clients to report accidents. If an accident goes unreported, then it can mean potential insurance issues for the client.
We're Here to Help
When push comes to shove, it's important to remember that your insurance company is here to help you. Whether your accident was a minor fender bender or a serious crash, know that we're here to help you move forward in an effective, professional, and hassle-free manner.