3 Tips for Being Mindful on the Road from our Auto Insurance Agency
Posted on November 14, 2022 by Active Insurance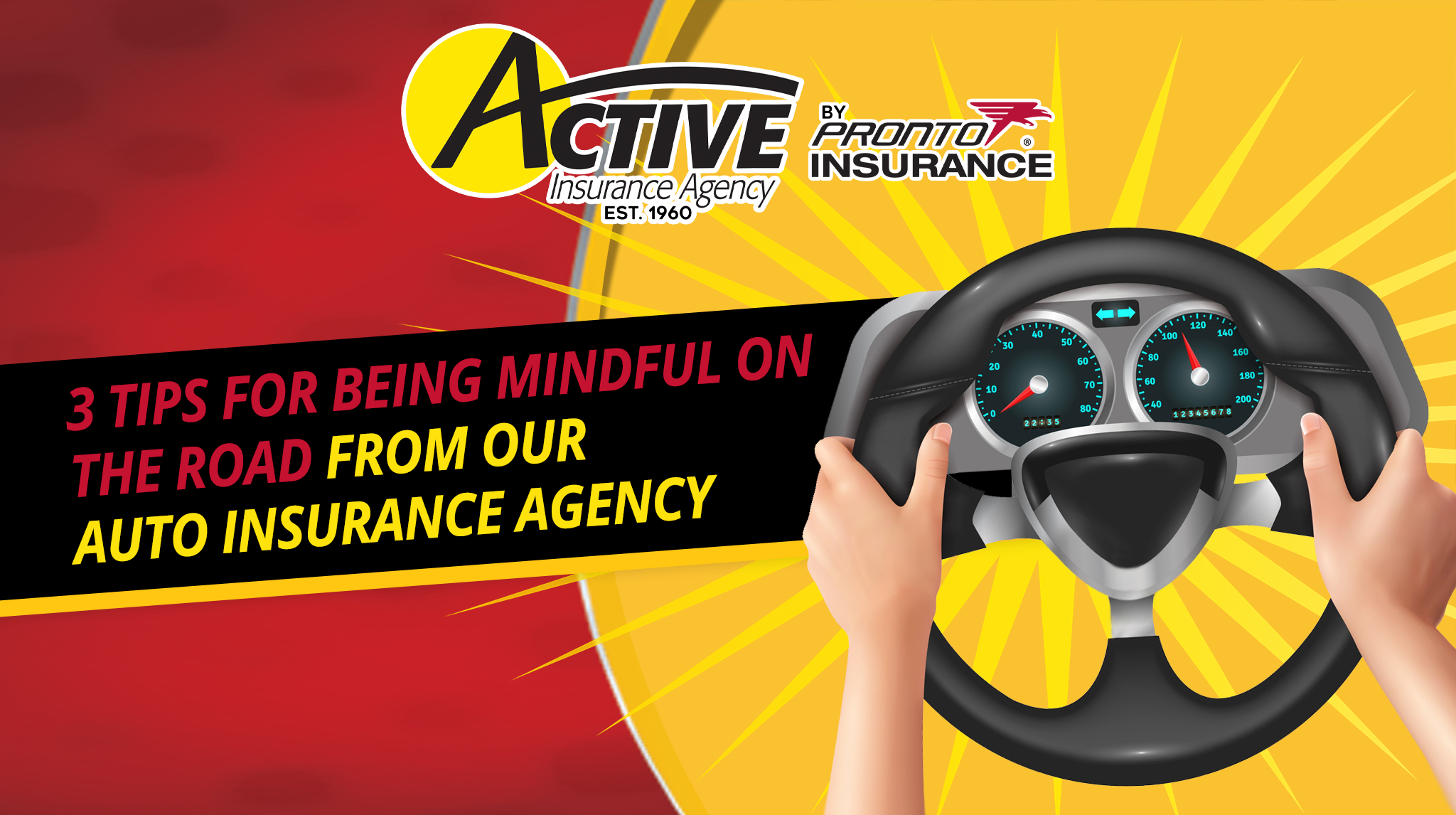 Each day, large delivery trucks and 18-wheelers hit the road to ensure everyone gets their goods promptly. Of course, this means drivers have to share the road with these big rigs safely and responsibly. If you tend to feel overwhelmed as you approach these oversized vehicles, don't worry. Pronto Insurance has a few tips to help you maneuver around them safely and effectively. 
Before you get on the road, make sure you are getting the best price for auto insurance, and contact a Pronto Insurance Agent today.
Don't Get Too Close
You never want to tail an 18-wheeler closely. If they were to make an abrupt stop, you'd end up rear-ending them and causing damage to your vehicle, injuries, or worse! Instead, ensure you're always at least four car lengths behind these large trucks. 
Mind the Blind Spots
Unsurprisingly, large vehicles have blind spots that are just as large and highly dangerous. If you choose to pass an 18-wheeler, make sure you do so on the driver's side, where they'll be much more likely to see you. Once you've passed them, stay on your lane until you're four cars lengths or more in front of the vehicle before merging into its lane. 
Watch the Turns
These massive vehicles take massive turns due to their size. In some instances, 18-wheelers can take up as many as three lanes when making a turn! If you see a big rig turn on its turning signal, keep your distance and let them maneuver safely. If you're coming to a traffic stop and can see a truck about to make a turn, make sure you bring your car to a halt behind the white traffic line to give them enough space. 
Contact Pronto Insurance for Affordable Insurance
No matter the road ahead, you'll always benefit from having the peace of mind that only auto insurance can provide. If you're looking for a policy that best fits your needs, Pronto Insurance is here to help. Give us a call today and learn more about our rates.