4 Consequences of Driving Without Insurance
Posted on January 8, 2021 by Active Insurance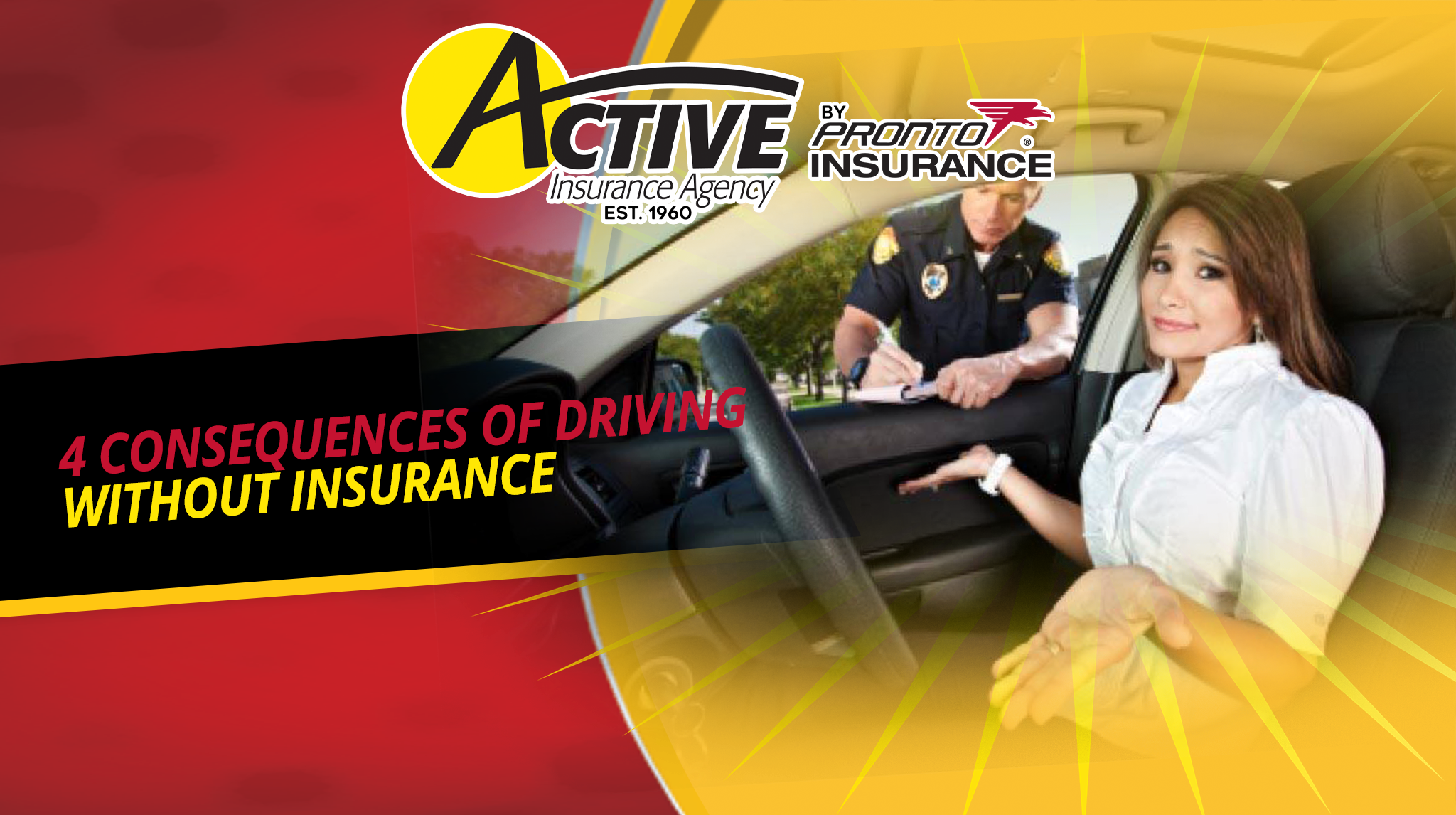 While most people on the road drive safely with insurance, there are many others that don't. The truth is that, in many states, if you drive without insurance, you could face serious consequences.
It's Illegal
Auto insurance is required by law in most states. If you can't provide proof of insurance when asked for it, you are breaking the law. So, when exactly are you required to provide proof of insurance? Take a look at the following:
• When you get into an accident.
• When you renew your registration.
• When you register a vehicle for the first time.
• When having your vehicle inspected.
Face Fines and License Suspension
Almost every state will fine you if you're unable to provide proof of insurance. The amount varies, but it can be as high as $5,000! Many states will additionally suspend your license if you drive without insurance.
Get Towed
In most cases, it's up to the officer to decide if your vehicle will be towed. If your car is impounded, you may be faced with expensive impound fees along with other legal fines.
Lawsuits
In the event of an accident where you're at fault without insurance, you might be sued for bodily injury and/or property damages. You might also be forced to pay anywhere from hundreds to thousands of dollars depending on how severe the accident was. Keep in mind that many states pile on legal penalties for uninsured drivers.