4 Reasons Why Roadside Assistance is a No-Brainer
Posted on July 7, 2021 by Active Insurance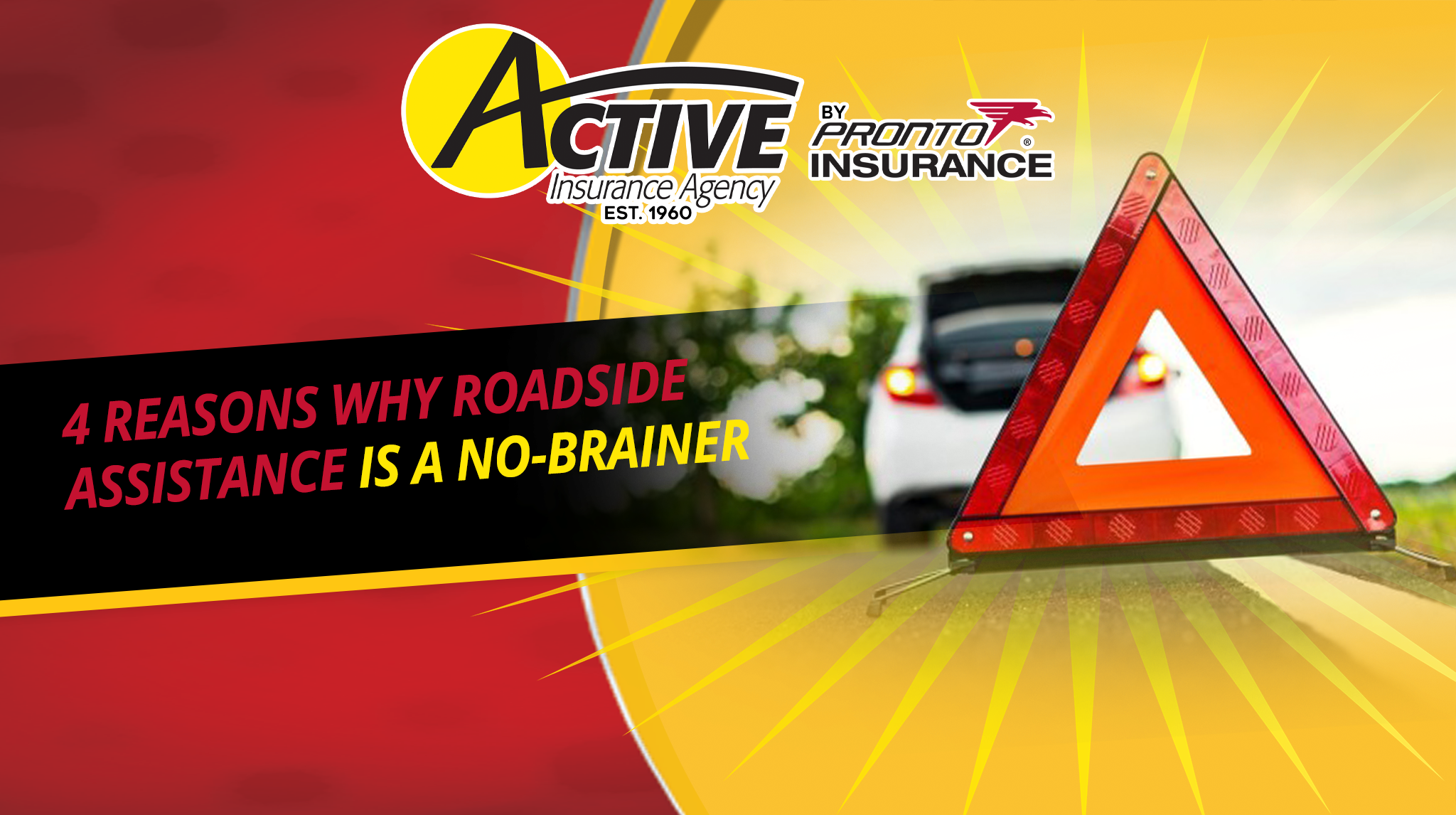 4 Reasons Why Roadside Assistance is a No-Brainer
What are the chances of being stranded on the road because of car trouble? You might be thinking that it's low, especially if you take good care of your car or if it's not very old. However, a car can break down anywhere for any reason, even if it's a few weeks or months old. Roadside assistance is something you should look into to avoid spending a few minutes or even hours waiting for help.
Getting Locked Out
Almost all recent car models have safety precautions to prevent getting locked out, but if your car is older and still uses a traditional method of unlocking it, then this issue can be a possibility. With roadside assistance, this issue is a thing of the past and one that won't require you to inconvenience a family member! Simply make the call and an expert will be there to help within a short while.
A Dead Battery
Getting into your car, turning the ignition, and being met with the click of a dead battery can ruin anyone's day. In situations like these, roadside assistance is there to lend a helping hand. An expert is always ready to be at your location with jumper cables and anything else you need to get back on the road.
Flat Tires
Flat tires are so common that they can probably be considered the bane of any driver's existence. This is especially troublesome when you consider that 60% of people don't know how to change a tire, according to an NBC News report. Luckily, roadside assistance takes care of that. They'll find you and get you on your way as soon as possible, whether you need a tire change or a quick repair.
An Unknown Breakdown
Sometimes, your car can just completely die on you. What's worse is that, in these situations, you have literally no way of knowing what the problem could be. With roadside assistance, you don't have to worry. An expert can tow your car to a mechanic or even to your home.