4 Things You Should Always do When Filing an Insurance Claim for Your Home
Posted on April 1, 2021 by Active Insurance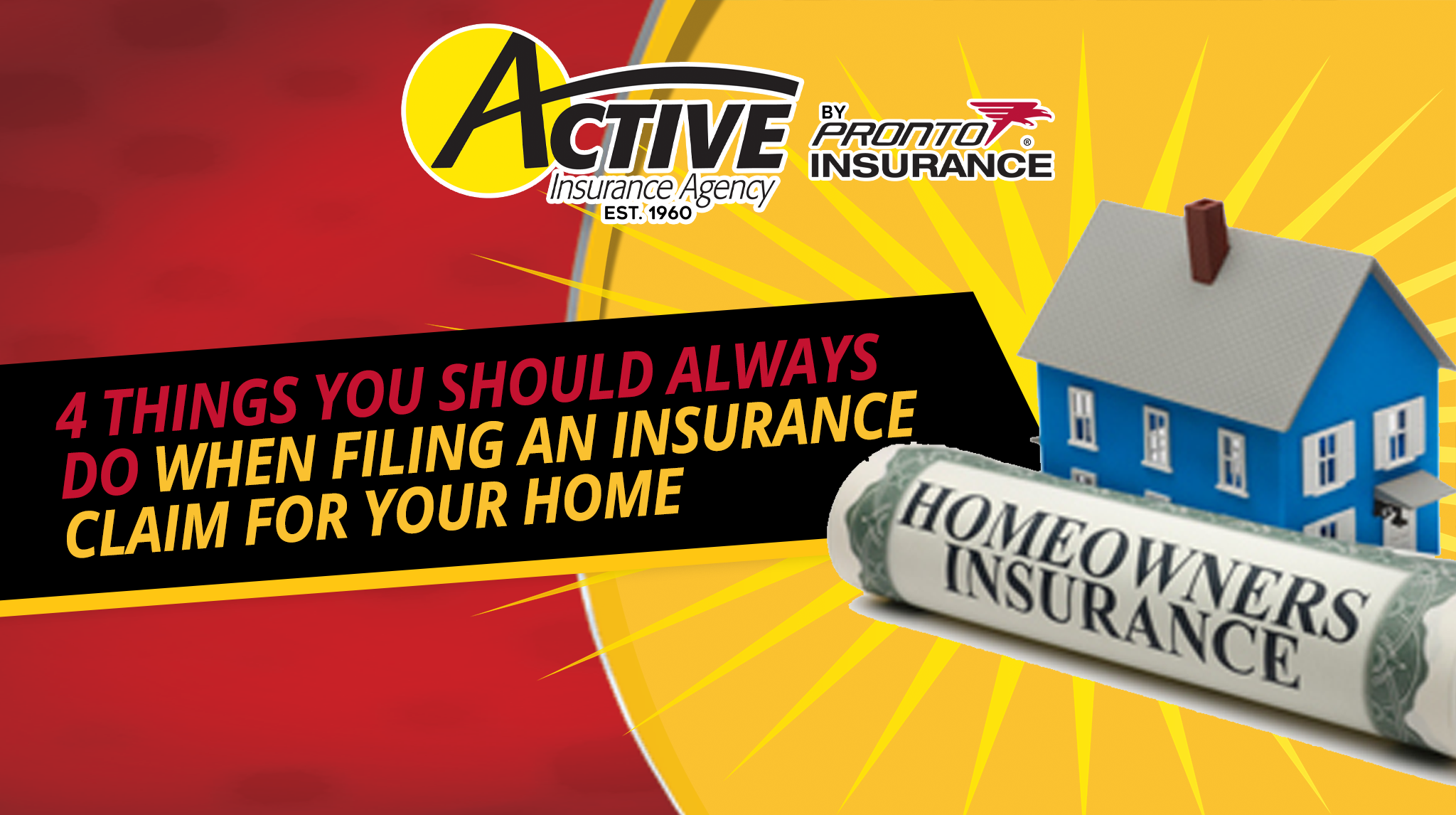 Homeownership is the landmark of the American Dream. But as is the case with most major purchases, your home will come with some not-so-evident responsibilities like obtaining homeowner's insurance. If you're new to the game, then it's important to familiarize yourself with a few things to do when filing an insurance claim in the event your home suffers damages.
Contact Your Insurance Company
The first step in successfully filing an insurance claim is to contact your insurance company to report the incident that resulted in damage to your home. If you fail to do so, the claim process could potentially become prolonged or ineffective.
Assess Damages and Don't Make Repairs (Yet)
Obtaining photographic evidence of your home's damages is a must. It's the reason why it's so pivotal to photograph or video record damages to your property. Remember that it's just as important to leave all damages as they are if possible until your home is inspected by an insurance adjuster.
Be Honest with the Adjuster
Once your insurance company sends an adjuster to assess the damages to your home, be sure to be transparent and as forthcoming as possible. Answer all questions honestly and don't be afraid to join him/her when they do their inspection to ask questions.
Keep Your Receipts
Once you're given the go-ahead for repairs, we suggest keeping all receipts for purchases or hired work. This is so that your insurance company has the documentation needed to effectively and correctly complete your claim.