4 Tips to Help Make Your Summer Trip a Bit Less Stressful and Tiring
Posted on July 7, 2021 by Active Insurance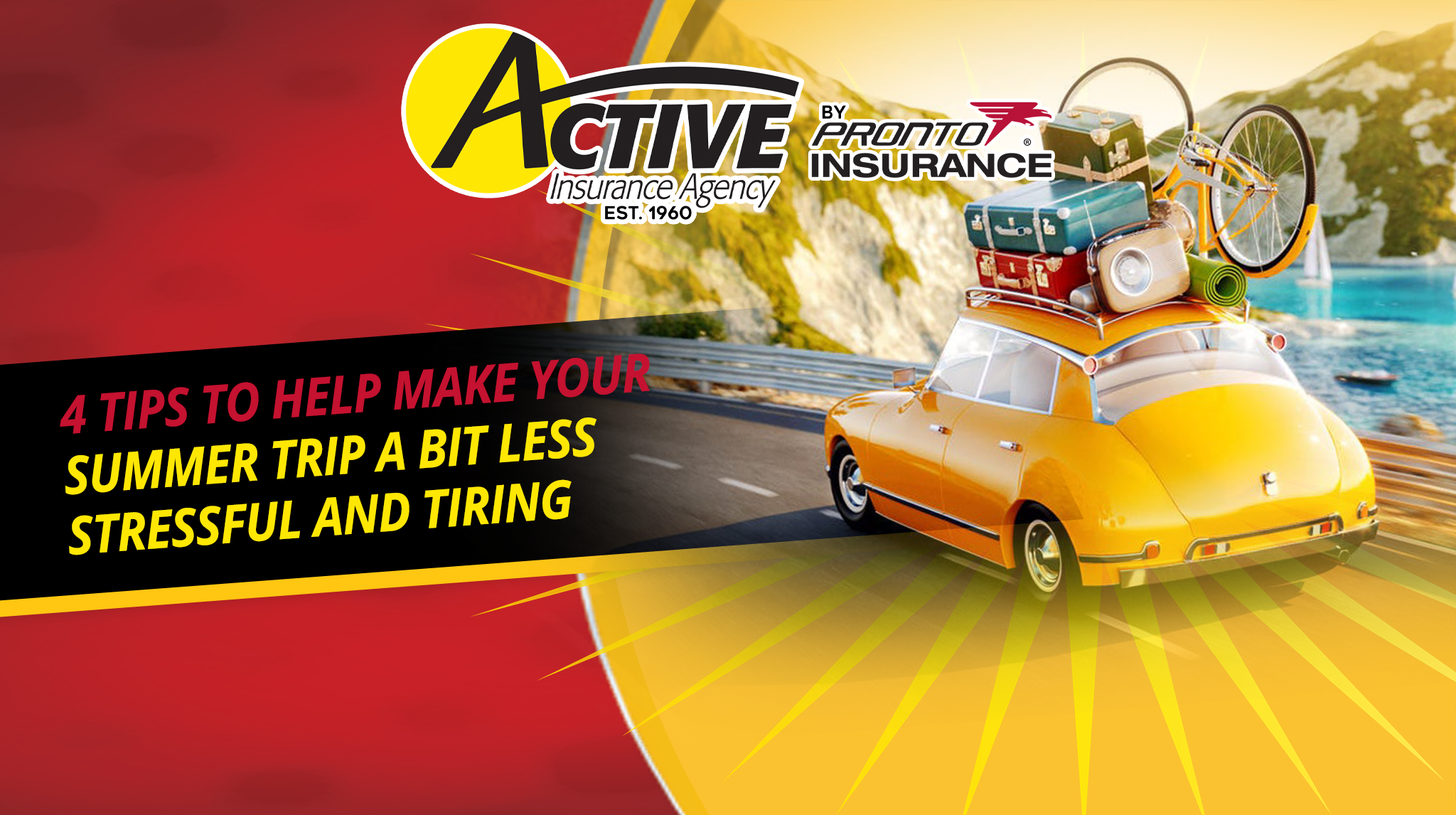 4 Tips to Help Make Your Summer Trip a Bit Less Stressful and Tiring
Traveling for business or pleasure can leave you stressed and exhausted. After all, the amount of planning that goes into it makes it almost impossible to focus on anything else! To make things a little less stressful, we have a set of tips to make sure your next travel day goes as smoothly as possible.
Prepare Your Body
Whether you're driving or flying, cramped spaces will make your body feel like garbage if you don't prepare. The last thing you'll want is to board your flight or climb into your car feeling groggy, bloated, and overall gross. It's why we suggest getting enough sleep and eating a healthy diet in the days leading up to your departure. And remember, hydration and supplementation go a long way as well.
Double Check Everything Beforehand
Imagine arriving at your destination to find your hotel room was never reserved due to some mistake. To help you, we suggest that you prepare, prepare, prepare! Start by checking your flight schedule all the way up to the moment you leave for the airport. The last thing you'll want is a delayed or canceled flight! If everything's in order, then read up on the airport's security protocol to help your boarding process go smoothly. Additionally, double-check your hotel room status before your arrival to avoid any issues.
Prepare Your Bag (The Right Way)
If you're the type who tosses anything and everything into a suitcase, then you're doing it wrong! By making a list of essentials and checking it off as you pack, you'll avoid overloading your bags. In fact, avoid last-minute packing altogether! When you give yourself a few days to pack your bags, you allow yourself the opportunity to remember things you may have forgotten.
Prepare Your Travel Wardrobe
Travel is often uncomfortable when you don't dress for it, so do yourself a favor and dress the comfiest you can! Whether you go for a comfy sweater, jeans, and sneakers, or a t-shirt, basketball shorts, and sandals, make your comfort a priority.