5 Things to Know When Driving Safely with Your Dog
Posted on January 8, 2021 by Active Insurance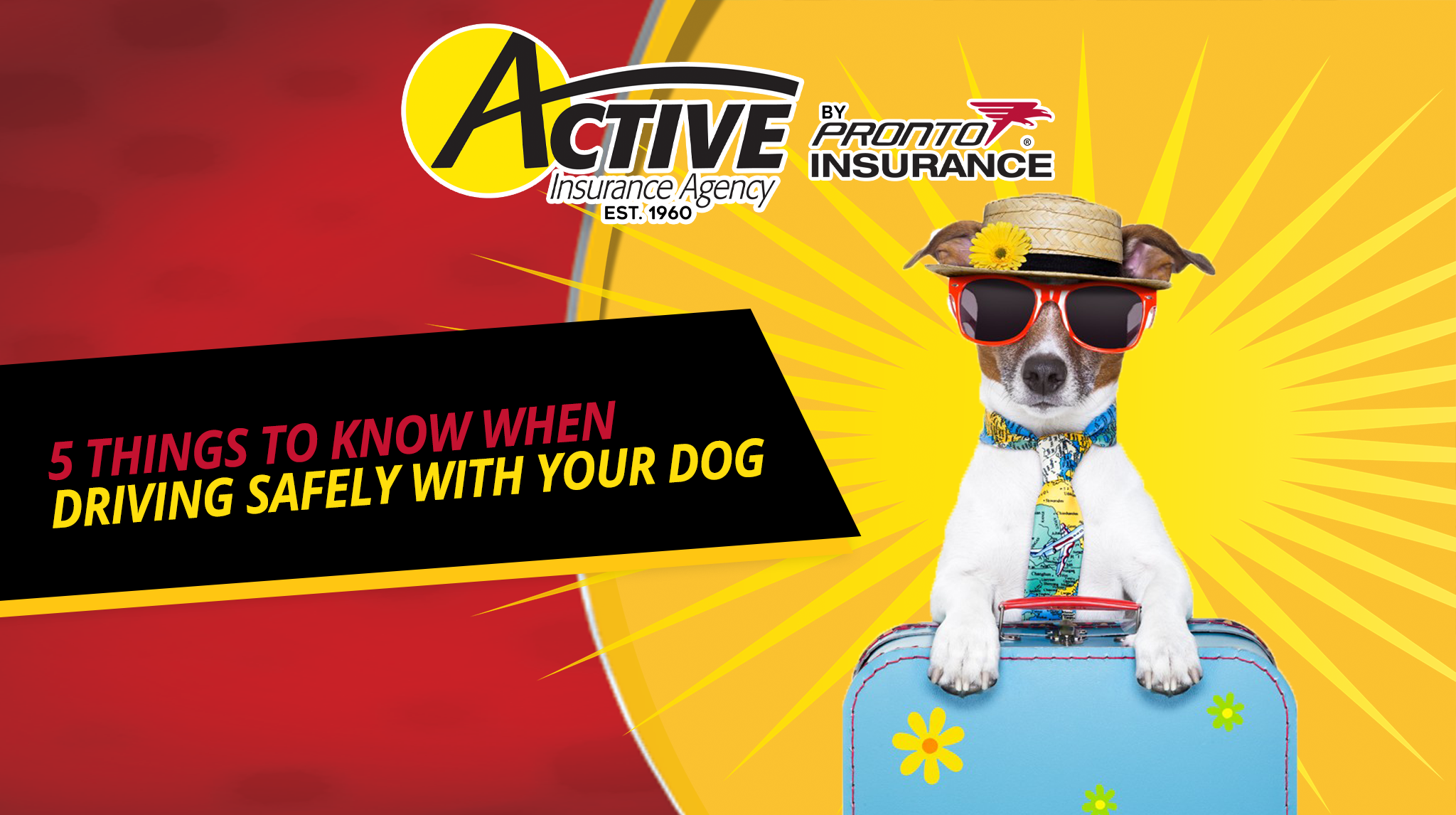 There are countless dog lovers out there who spend every available moment with their furry best friends. This includes time spent in a car with windows down and a friendly puppy's face poking out. While we all love taking our dogs on car trips, it's important to know how to do it safely.
Know the Law
Before heading out with your furry best friend, know the laws about dogs in cars. Keep in mind that they vary from place to place, so do your research. The last thing you'll want is to face a fine when cruising with your pup.
Make Sure Your Dog is Up for It
Not all dogs are the same, which means yours may not be comfortable in a vehicle. Take some time to slowly introduce him/her to your car and eventually work your way on taking short drives. Remember, if you don't feel comfortable doing this, you can always get your dog trained by an expert!
Pack the Essentials
Dogs can get quite hungry and thirsty. It's the reason why you should always pack some dog food and water for a trip, even if it's short. We also recommend keeping an eye out for your pup's bathroom needs and pull over safely if it's time to potty.
Pups in the Back
If your pup is hyper, then it can be difficult to safely operate your vehicle. To avoid any dangers, we recommend keeping your dog in the backseat (but not a truck bed). If you're worried about your seats getting clawed up, look into some dog-friendly seat covers.
Avoid Leaving Your Dog Locked In
Leaving your dog in a car is often highly dangerous, even for short periods. The dangers of heatstroke, suffocation, and/or death are just too high. If you feel like your trip may require you to keep your dog locked in for a few minutes, then maybe your pup should stay home.