Baby's First Road Trip: How to Survive the Road With Your Little One – Part 1
Posted on August 5, 2021 by Active Insurance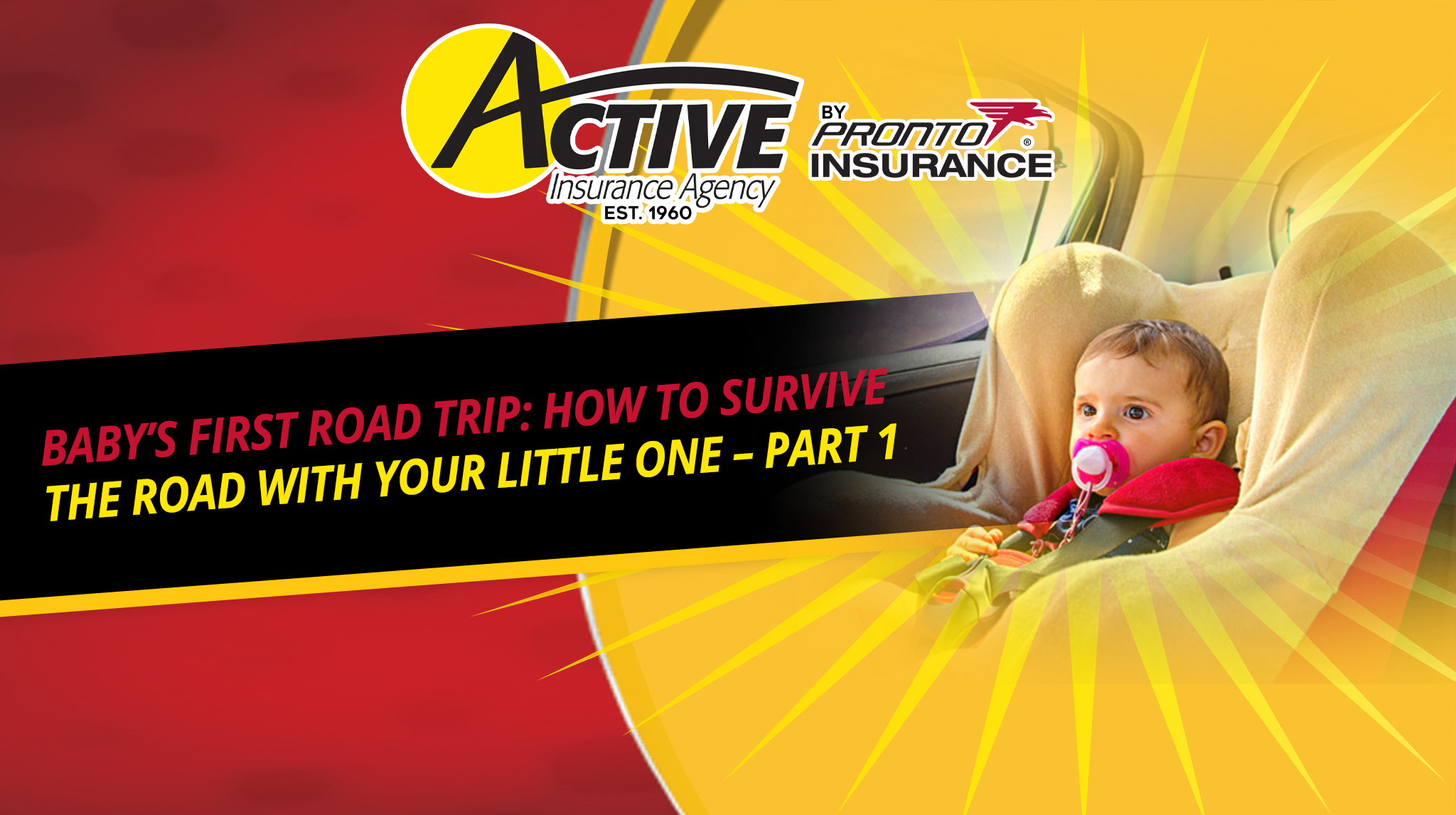 Baby's First Road Trip: How to Survive the Road With Your Little One – Part 1
Life with a brand-new addition to the family is amazing and full of firsts. There's the first smile, the first giggle, and the first few steps, which all send you over the moon as a parent. But with all the happiness that "firsts" bring, there are some that make parents extremely nervous. We're talking about your baby's first road trip. If your baby's first road trip is coming up, make sure you follow our tips to make it as smooth as possible.
Preparation Is Key
As you already know, leaving your house ill-prepared is a big no-no when it comes to parents. This rule of thumb is especially important when it comes to road trips and we're not just talking about a fully stocked diaper bag either.
You have to make sure the bag is in an easy-to-reach spot, there has to be a designated area for the changing pad, and you need to pack a change of clothes for the little one AND yourself. Also, since not all babies are fans of car seats, make sure you pack plenty of toys to keep your child entertained.
Snacks are a Must
It's almost as if babies get hungry when it's least convenient for you, right? When on your trip, you have to realize that your usual stops for food or a nice stretching session may not coincide with your baby's needs to feed.
Of course, you'll need to stop to feed your baby, but since you'll likely have to avoid stopping to get yourself some food, snacks are a no-brainer. We're talking PB&J sandwiches, fruits, nuts, and every type of snack that will keep you running but won't leave you feeling gross.
Avoid Night Driving
You may be thinking you could put in a good amount of miles while your baby sleeps at night. However, it's important that you consider every scenario. What happens if your baby decides to scream his/her head off while you drive? Or what if your car breaks down and you find yourself stranded with an unhappy spouse and an unhappier baby? So, take the high road and limit your driving to the day time.