Did You Witness a Car Accident? Here's How You Can Help!
Posted on November 11, 2021 by Active Insurance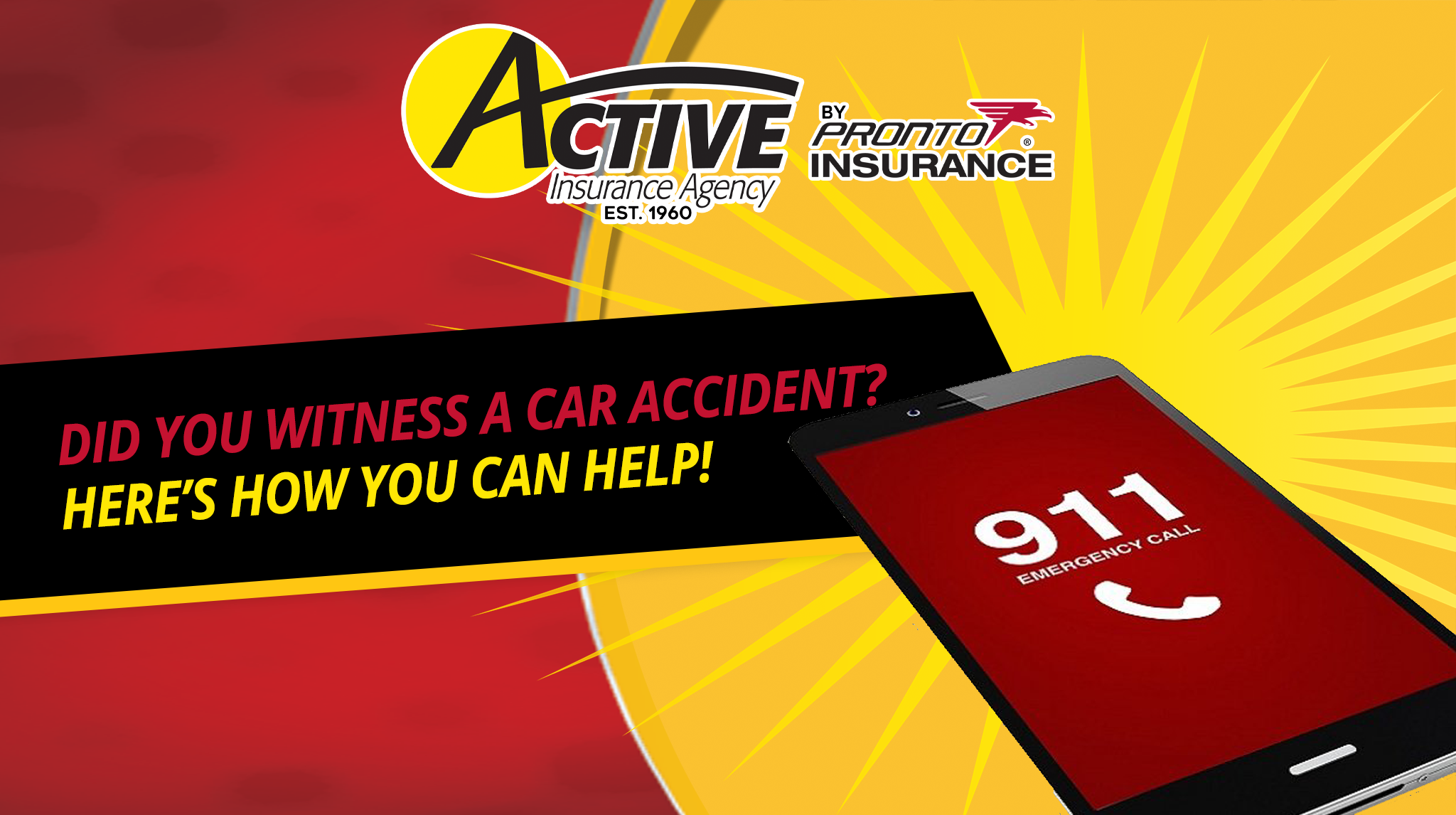 Did You Witness a Car Accident? Here's How You Can Help!
There are no two ways about it: accidents are scary. Not only do they happen out of the blue, but they can cause additional and substantial damage even if no serious injuries occur. What would you do if you were driving and witnessed an accident near you? At Pronto Insurance, we value safety, so we want to share some helpful tips that will keep you safe and help ensure everyone's wellbeing.
Ensure Your Safety First
Whether you witnessed a car accident a few inches from you or a few feet away, your priority should always be to keep yourself safe.
Follow these steps:
First, pull over to the side of the road.
Then, turn on your hazard lights.
Lastly, remain inside your vehicle, especially when the area is congested with traffic.
Call 911
Depending on the accident, there is a big chance some of the people involved could have received severe injuries. We recommend you contact law enforcement and emergency medical services if the people involved are unable to do so. The operator will ask you for many details regarding the accident, so make sure you're prepared to offer most, if not all, the information.
Wait for the Authorities
There's a chance law enforcement will need information regarding the accident that other people may not be able to provide. If you want to help out, talk to them and tell them everything you saw happen.
Additionally, if injuries occur, you may feel inclined to calm the person down and let them know authorities are on their way. While there is nothing wrong with doing so, keep in mind some tempers may flare due to the shock of the accident. If people are being aggressive or disrespectful, keep your distance and evaluate the situation accordingly.