Does Shopping for Car Insurance Have to be Hard? Of Course Not!
Posted on May 6, 2021 by Active Insurance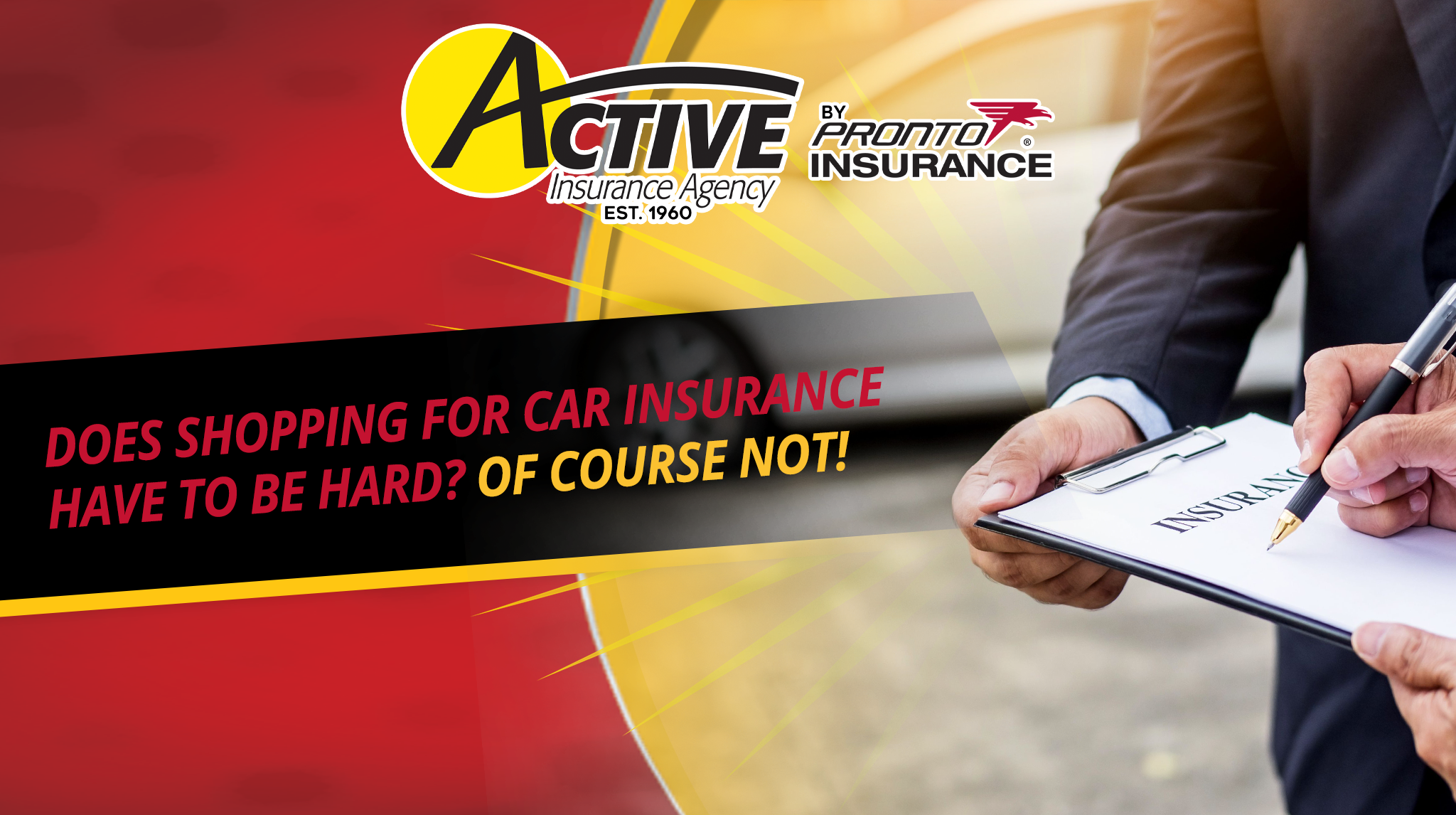 Does Shopping for Car Insurance Have to be Hard? Of Course Not!
We've all heard just how difficult shopping for car insurance is. But does it have to be? At Pronto Insurance, we want what's best for all drivers, so know these steps to make insurance shopping easy!
What You Should Know Beforehand
It's important to know the following before beginning the search for insurance:
 Your car's value
 Your driving records
 It's age
 It's mileage
All of these and more can play important roles in how much you'll pay, how much coverage you'll get, and more!
Know What You Need
Once you have a better idea of your car's value and your own driving habits, you'll realize exactly what type of coverage you'll need. For instance, if you tend to drive on highways where broken windshields and dents happen often, you'll likely want better protection that will cover what you'll put your car through.
Shop Around (But Consider the Coverage)
Shopping around is where the real fun begins, but you must be observant. While one insurance company may offer you a better overall price, it may not provide the exact coverage you need. Getting multiple quotes is important, but remember that it's not all about the lowest prices.