Fall Is the Time to Maximize Your Insurance Savings
Posted on October 16, 2023 by Active Insurance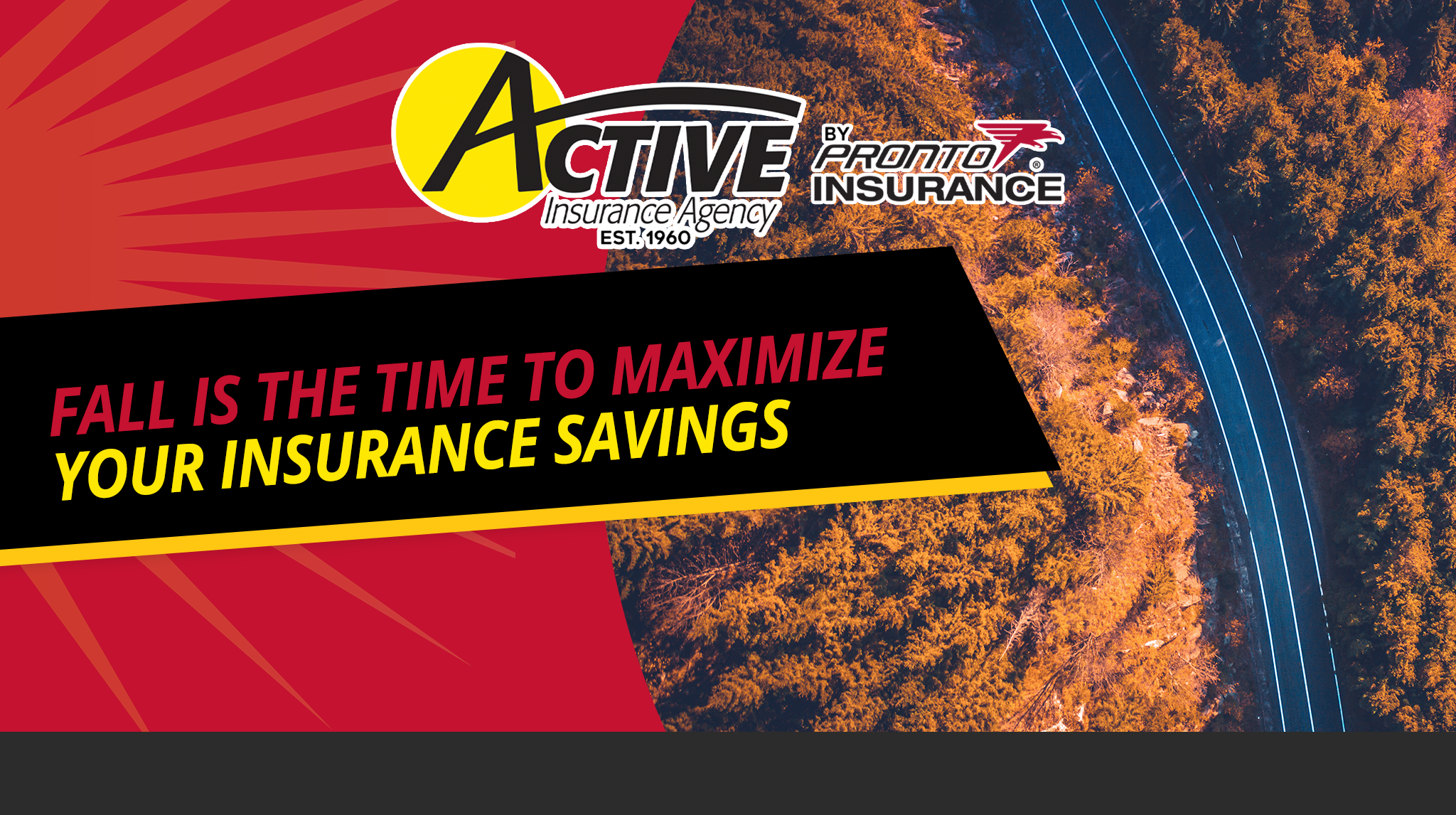 Slowly but surely, the year is coming to a close, and you've discovered something alarming: you've been paying way too much for auto insurance over the last few months. Lucky for you, fall is a great time to find potential ways to save. Auto insurance discounts can help lower your premium while protecting you on the road. Learn more about the various discounts available to you and get tips on maximizing your savings as the end of the year approaches.
Bundle Your Policies
Let's say you have different policies for different types of assets—auto insurance for your vehicle, home insurance for your dwelling, and so on. One of the most effective ways to save on auto insurance is by bundling all your policies. Building can both function as a way to save money and simplify your entire
insurance management process.
Maintain a Safe Driving Record
Safe driving matters year-round, but you can turn it into savings if you've shown fantastic driving habits over the last few months. Insurance companies frequently offer safe driving discounts for individuals with a clean driving record.
Review Your Coverage Needs
Let's say you spent the entire summer on the road, taking exciting vacations and visiting pals nationwide. Great! But maybe you expect to do much less driving during the fall and winter – perhaps
you don't need the type of coverage you had during the summer! It may be time to take a long, hard look at your range and make changes that fit your driving needs going forward and save you money.
Install Safety Features
A lot can happen in a matter of months. For instance, you could add safety features like anti-lock brakes or anti-theft devices to your vehicle. If that's the case, you could potentially see plenty of savings. Let your insurance company know and find out what discounts they will offer.
We Have You Covered
As you enjoy the beautiful autumn drives, ensure you're also enjoying the savings on your auto insurance. By taking advantage of these discounts and tips, you can maximize your savings and ensure you're adequately protected on the road this fall.
If you're enjoying the cooler temperatures and changing leaves, then you will like the savings you can get on your auto insurance this time of year. If you're currently hunting for better rates and adequate coverage, Pronto Insurance can help. Contact our insurance agents today and learn more about our services.