Filing a Home Insurance Claim? 3 Steps You Can Take Now!
Posted on June 6, 2022 by Active Insurance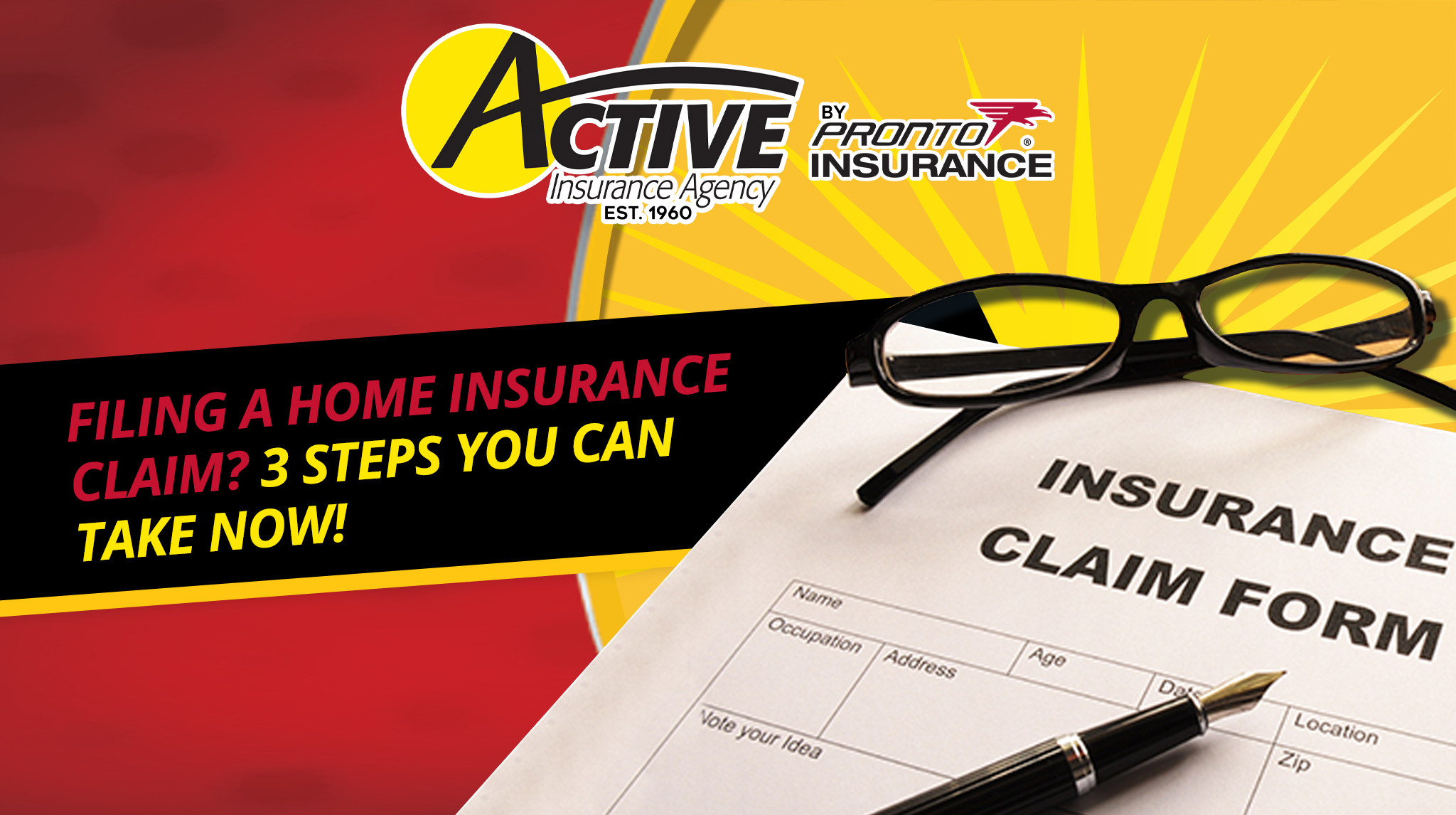 Filing a Home Insurance Claim? 3 Steps You Can Take Now!
When you're preparing to purchase your new home, you will inevitably hear plenty of advice from your friends and family. They'll tell you:
How often you need to call an exterminator.
What to do if your AC stops working.
Whether getting a pool is a good or bad idea.
However, what you may not hear is any advice on getting the right homeowner's insurance. For instance, the steps you need to follow when filing a claim. Fortunately, Pronto Insurance has you covered if this is the information you want.
Call Your Agent
If anything happens to (or at) your home, the first thing you must do is contact your insurance company. Doing so promptly may mean the difference between a successful and speedy claim or one that takes way too long to process.
Hold Off on Repairs
Sure, if something happens to your home, you'll want to get it fixed as soon as possible. However, you must take photos and record the damage before you make repairs. Your insurance adjuster will likely want to inspect your home, so you may need to wait on repairs until after speaking with them.
Ask Questions
When an insurance adjuster contacts you or visits your home make sure to:
Be clear and concise when reporting the events leading up to the home damage.
Remember to stay calm and avoid feeling overwhelmed while your insurance company helps you.
Ask your agent as many questions as you need to be answered.
Feel free to join your adjuster as they complete their inspection.
Here to Help
Whether you're an established homeowner or just beginning your journey into homeownership, know that your insurance company should be there to take care of you. It's something that Pronto Insurance has prioritized since our inception and something that we'd love to share with you. If you're currently shopping for insurance or want to know more about our services, message us today.