Finding the Best Coverage That Fits Your Needs
Posted on July 7, 2021 by Active Insurance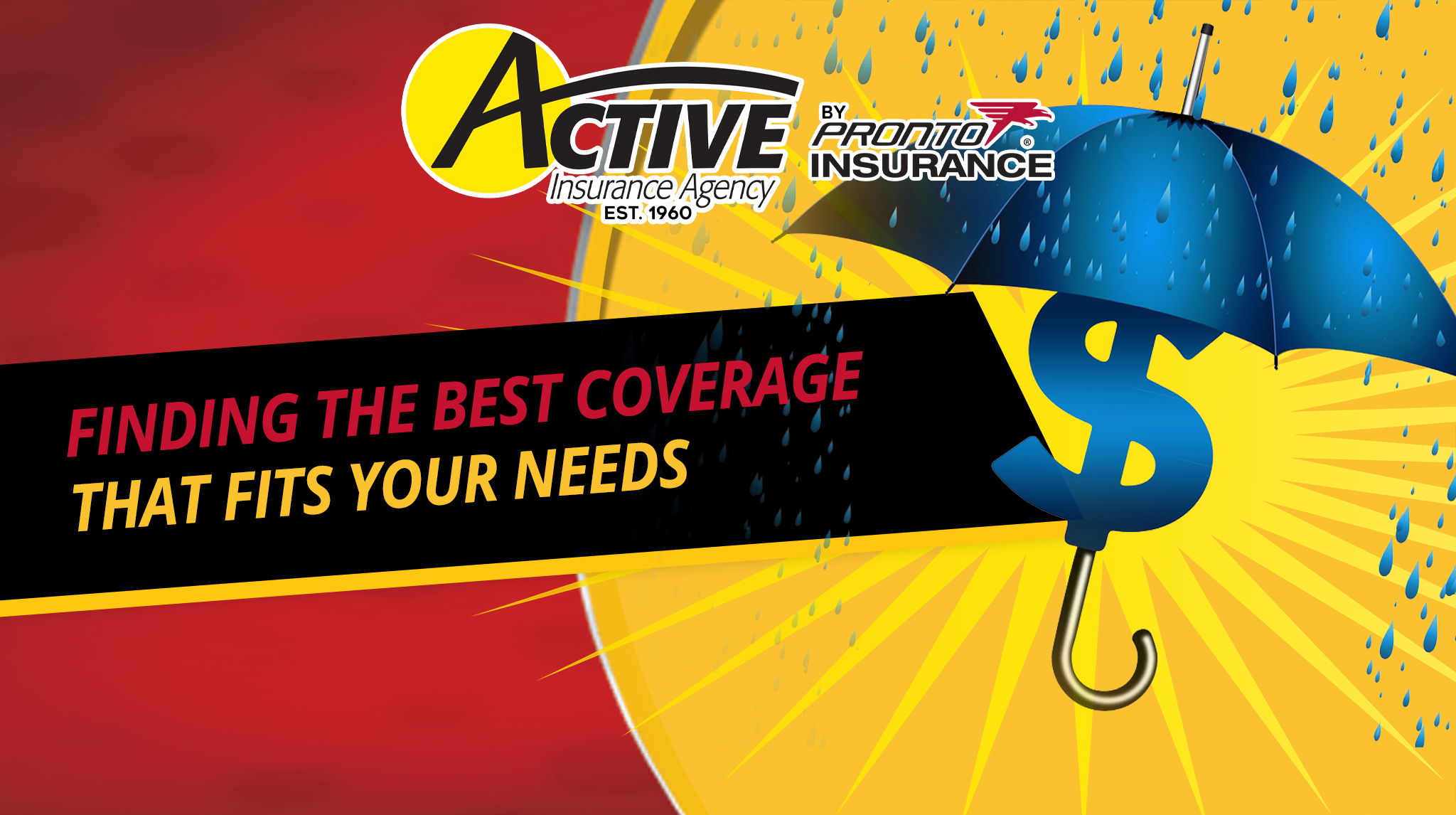 Finding the Best Coverage That Fits Your Needs
Insurance is one of the most important things a driver can have in their arsenal, no matter what they drive or where they live. Without it, a driver might end up having to pay for their own repairs or vehicle replacement in the case of an auto wreck.
But, while its importance is undebatable, many still find insurance to be elusive, mysterious, and downright confusing. When faced with so many options, what type of insurance should you choose? The first step in making that decision is understanding and recognizing the types of protection available on the market.
The Choice is Yours
Deciding which type of coverage is best for you comes down to your situation. What you drive, where you live, how you drive, etc. will all play a role in the insurance you'll secure. As you can imagine, there are different types of policies out there, and you'll have to do a bit of research when deciding what to go with.
These include:
Liability Insurance – This is normally the minimum amount of coverage all drivers are required to have in almost every state.
Personal Injury – Insurance you'll need to protect your family, friends, or other passengers in the event of an accident
Collision and Comprehensive – This protection comes into play when you aren't able to cover the total loss of your vehicle in the event of an accident. Drivers who lease vehicles are generally required to have this protection.
Uninsured/Underinsured Motorist – This protection is used if you have an accident with an at-fault driver who either has no insurance or whose liability limits are unable to cover damage or medical expenses.
Rental Reimbursement, Roadside Assistance, Mechanical Breakdown – This insurance covers the costs related to minor events including flat tires or car breakdowns.