Gotta Go: What to Pack in Your Car for When Nature Calls
Posted on August 5, 2021 by Active Insurance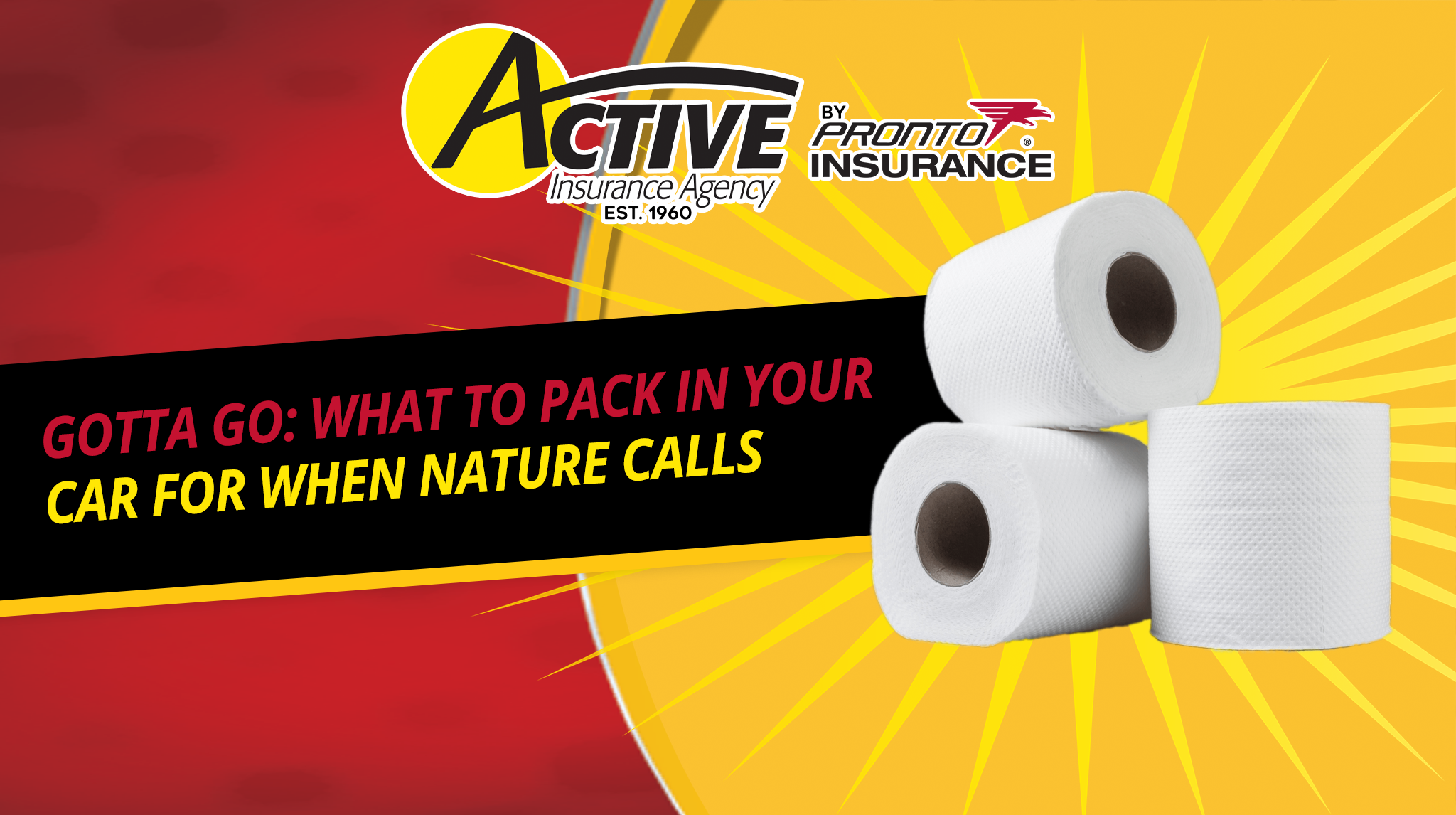 Gotta Go: What to Pack in Your Car for When Nature Calls
Have you ever been on the road when your stomach begins to churn and you find yourself racing home? No? Not us either, that would be gross! But we hear it happens to some people, especially on lengthy road trips. So, if you know someone who needs a bit of information about those unsuspecting moments, we have some crucial tips and tricks.
Pack a Sack
If you're heading out on a long road trip, we strongly suggest you put together a pack filled with the most common necessities associated with going number two. We're talking toilet paper, wet wipes, and an extra bag to dispose of your trash. Pro tip: make sure you pack enough TP, because it's better to pack way too much than to run out when the time comes.
Keep Your Paws Clean
Washing your hands after doing your business is a no-brainer. And sure, you may think hand sanitizer is enough, but we think you can step up your game in terms of hand cleanliness. Plus, all you really need is a medium sized bottle of tap water and a small bottle of hand soap!
Extra Threads
We're not saying accidents will happen to you, but…what if they do? So, whether you're driving solo or with a kid who just couldn't hold it, we recommend you pack a change of clothes! Maybe just a pair of underwear, perhaps some clean pants, or even an entire new outfit if it helps you feel better. The important thing is that you're prepared for the moments that could potentially leave you feeling vulnerable.