If You've Been in an Accident, What Happens After?
Posted on November 5, 2020 by Active Insurance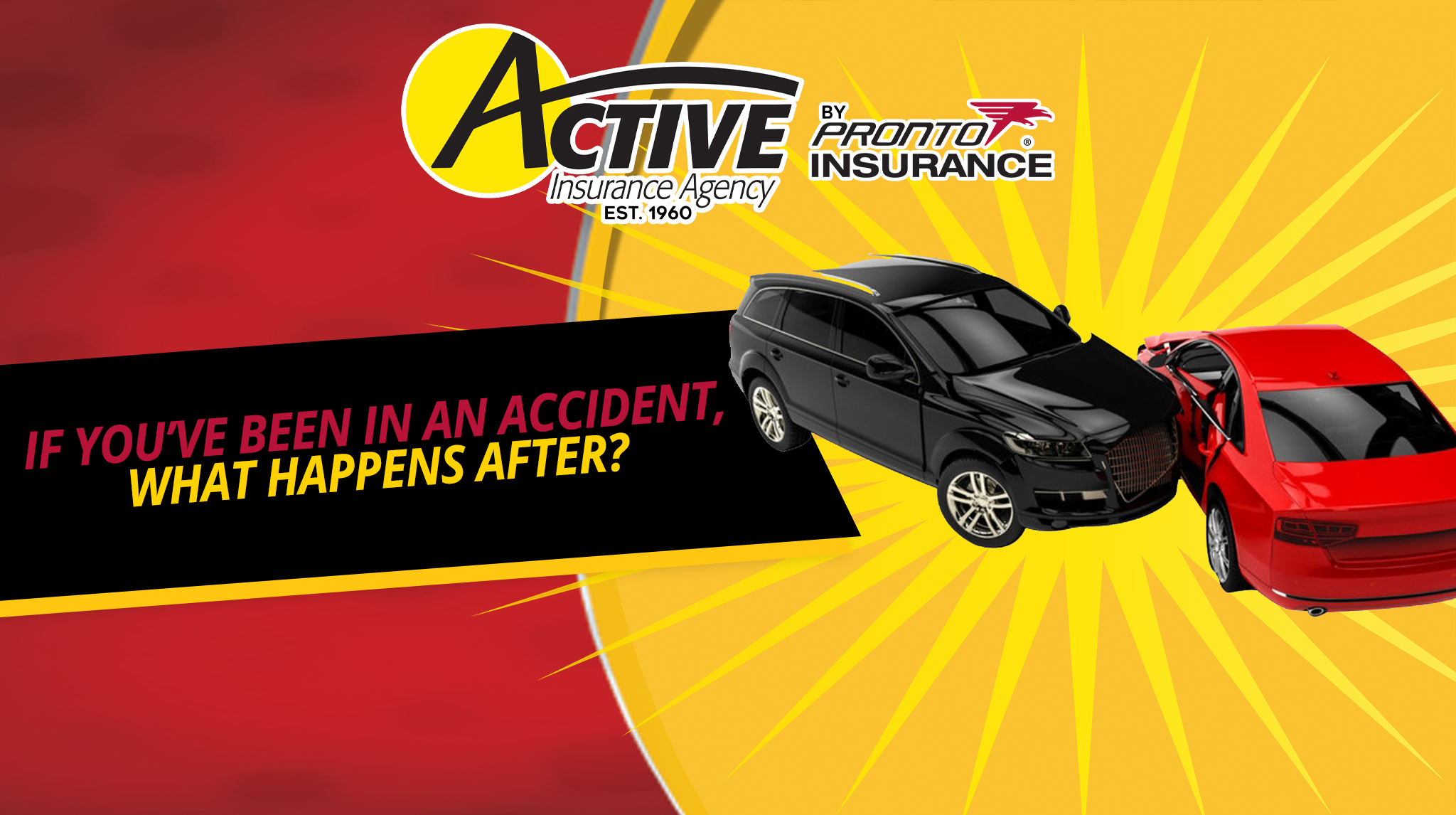 If You've Been in an Accident, What Happens After?
Car accidents happen when we least expect them. It's a sudden situation and one that can send you into a panicked frenzy. But what you decide to do after can be the most important factor in overcoming this unfortunate situation.
Get to Safety
After your accident, the first thing you should do is access your person. If you're uninjured, move your vehicle to a safe area, but only if it's safe to do so. If it's impossible to move your car, turn on your hazard lights to warn other drivers. If you're
injured, try your best not to move. If you're alone, then do your best to contact 911.
Remain Calm
The suddenness of an accident can lead to panic or anxiety. However, it's in your best interest to calm down as much as possible. Make sure to exit your vehicle carefully and begin the next steps in the process.
Check on Other Drivers In moments like these, it isn't uncommon for tempers to flare up, but this is counterintuitive. Instead, after exiting your vehicle, walk over to the other car to make sure everyone is okay. If there are injuries, call 911.
Contact Law Enforcement
If there are no injuries at the scene, you should still contact law enforcement to assess the situation. Remember, if you're to file an insurance claim, then a police report will be extremely beneficial.
Gather Important Information You'll need a police report, the other driver's information, and photos of the vehicles and scene. Make sure to get all vehicle makes and models, license plate numbers, location
details, and even contact information from any witnesses that may be willing to cooperate.
File Your Claim
Once you've followed these steps, it's then time to file an insurance claim. Simply contact Pronto Insurance and let the pros take it from there!