Is It Time for an Auto Insurance Change? Pronto Insurance can Help!
Posted on December 1, 2021 by Active Insurance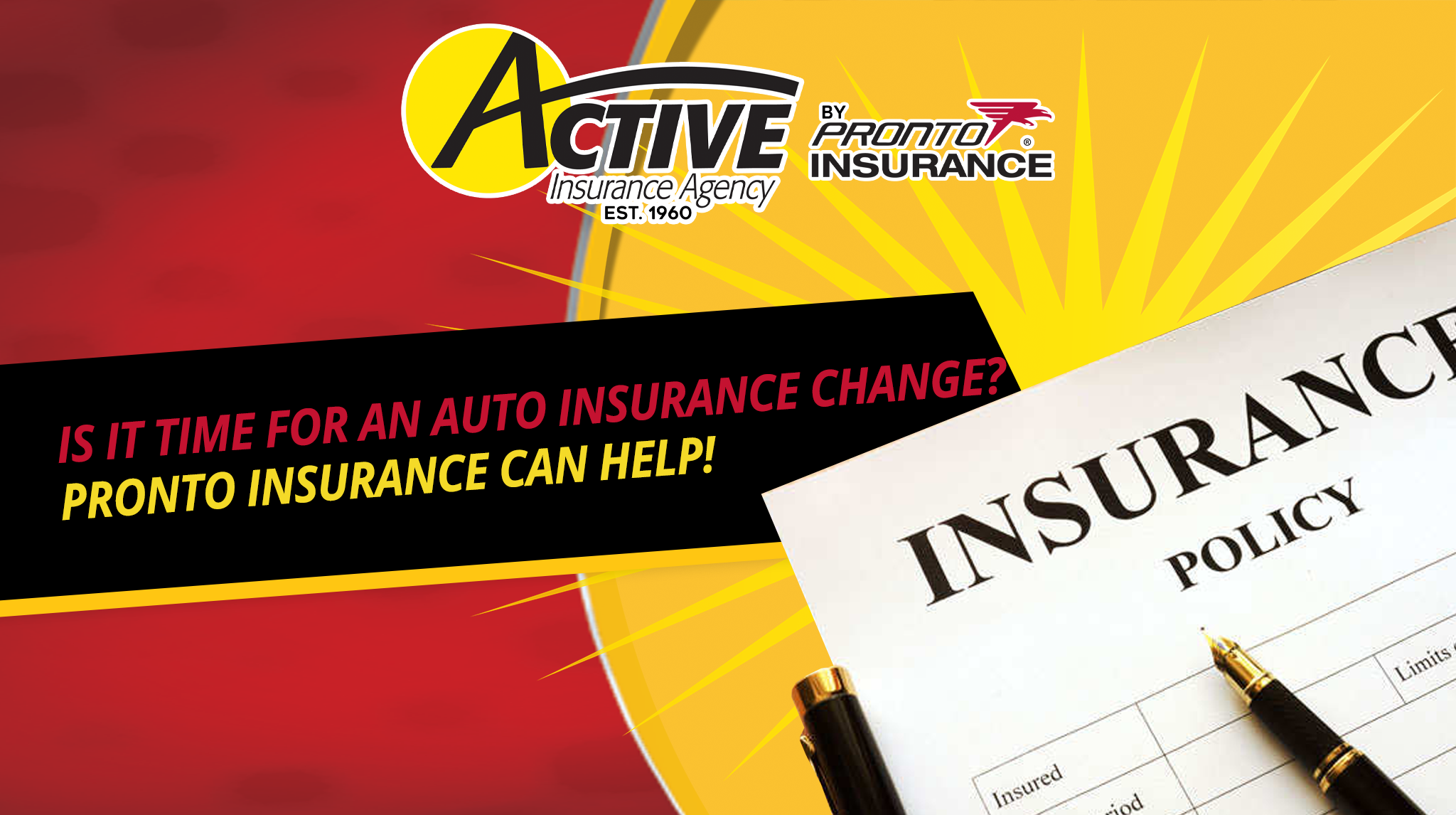 Is It Time for an Auto Insurance Change? Pronto Insurance can Help!
Whether you've had your auto insurance for a few months or several years, you must review your policy frequently. Because, while car insurance is required from you as a driver, you aren't required to stick to only one provider.
Simply put: after taking a closer look, you may decide a better insurance policy is on the horizon for you. If you're unsure if now is the best time, Pronto Insurance wants to share some of the most common reasons why today may be an excellent time to make the change.
The Timing is Right
As you can imagine, the best time to change your insurance company is around the time when your renewal period draws closer. This can potentially avoid any additional costs to you. With that said, there are always other reasons why making the change now is your best option. For instance:
You improved your credit score.
You want to add drivers to your coverage.
You have an upcoming opportunity to change vehicles.
Your current policy costs have been steadily increasing.
The insurer you have has failed to provide good service.
The policy you currently have is no longer what fits you best.
Make the Change with Pronto Insurance
If you're ready to make a change in your auto policy, Pronto Insurance is here to give you guidance on your options. Our agents are prepared to help you online, by phone, or in-person so you can find the coverage that best fits your current needs. Get your new quote at www.prontoinsurance.com today.