Keep Your Eyes on the Road for these 3 Common Hazards
Posted on January 17, 2023 by Active Insurance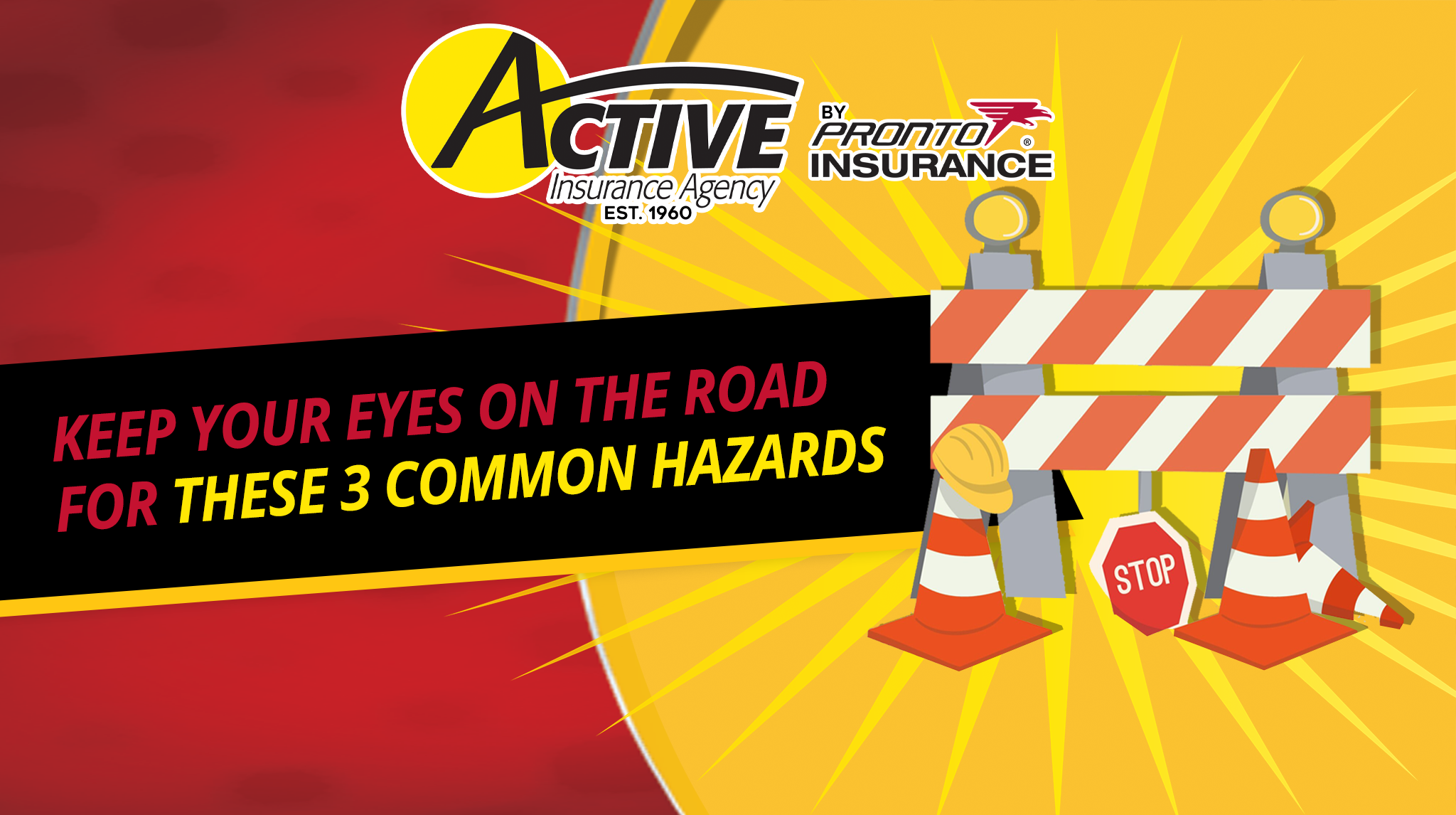 With seatbelts, airbags, and state-of-the-art vehicle design that prioritizes each passenger's well-being, car safety has come a long way since the beginning of the automotive industry. But with so many safety features in vehicles, there are still plenty of dangers that can cause severe accidents if you're not paying attention. Here is how you can identify and avoid them. 
Wildlife
Wildlife is the most unpredictable of all the hazards you can encounter on the road. Even when you have your eye on them, it isn't easy to know just how they will react to your approach. If you encounter a wild animal on the road, or if they dart in front of you, hit the brakes, hold your steering wheel firmly, and honk your horn to scare them into getting off the road. Since wildlife is primarily active during late night hours or in the morning, you must be especially vigilant at these times. 
Floods
Floods claim vehicles and lives every year. Drivers often need to pay more attention to how deep a flooded area can be. When they drive through it, they risk the complete loss of their vehicle and even death! Remember, if you approach an area that looks flooded, you can turn around and find an alternate route. 
Drowsiness
One of the most common road dangers is driving while exhausted. No one will fault you for pulling your car over, drinking water, taking a walk, stretching, and even taking a short nap if it's safe to do so. If you're sleepy and behind the wheel, you risk your life and the lives of those around you. 
Always Count on Us
When you're out on the road, anything can happen. Fortunately, in the event of an accident, Pronto Insurance can provide the protection you need. Contact us today for more information about our policies, coverage, and prices.