Keeping Your Car in Great Condition During the Cool Weather
Posted on December 4, 2020 by Active Insurance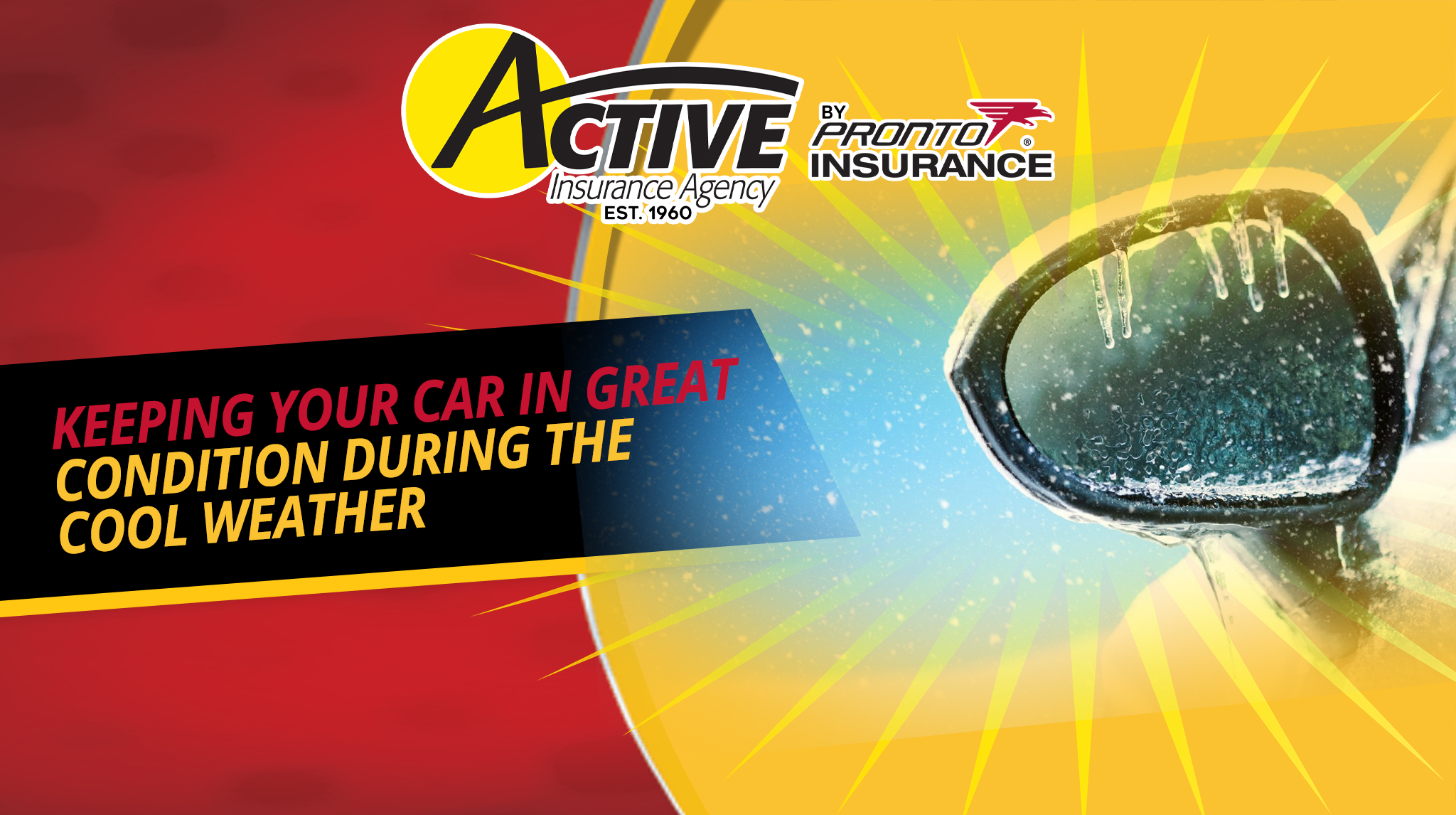 Cooler weather is upon us to give us some much-needed relief from the hot summer. While you may feel the urge to update your winter wardrobe immediately, you may want to make sure that your car is ready to take on the cold first.
Watch Your Tires
Colder weather means your tires will likely lose some much-needed tire pressure. It's the reason why you should check your pressure regularly, especially if you'll be taking a lengthy trip. If your tires are looking a bit bald or worn, replace them.
Visibility is Important
Brisk mornings with fog and dew will be much more prevalent for the next few months. It's the reason why it's so important to keep your visibility to a maximum. Remember to replace your worn windshield wipers and top off your wiper fluid tank with non-freezing windshield fluid instead of water.
Change Your Oil
Regular oil changes are important for your vehicle's longevity. However, it may be a good idea to start the season off with new oil and a new filter as well. Doing so will ensure that your car runs efficiently through the changing seasons and leaves you with one less thing to worry about.
Top Off Your Antifreeze
Antifreeze is the fluid most of us forget about year-round. Do yourself a favor and check your antifreeze levels now to help keep your car in top shape.