Learn How Modifications Impact Your Car Insurance Rates
Posted on September 11, 2023 by Active Insurance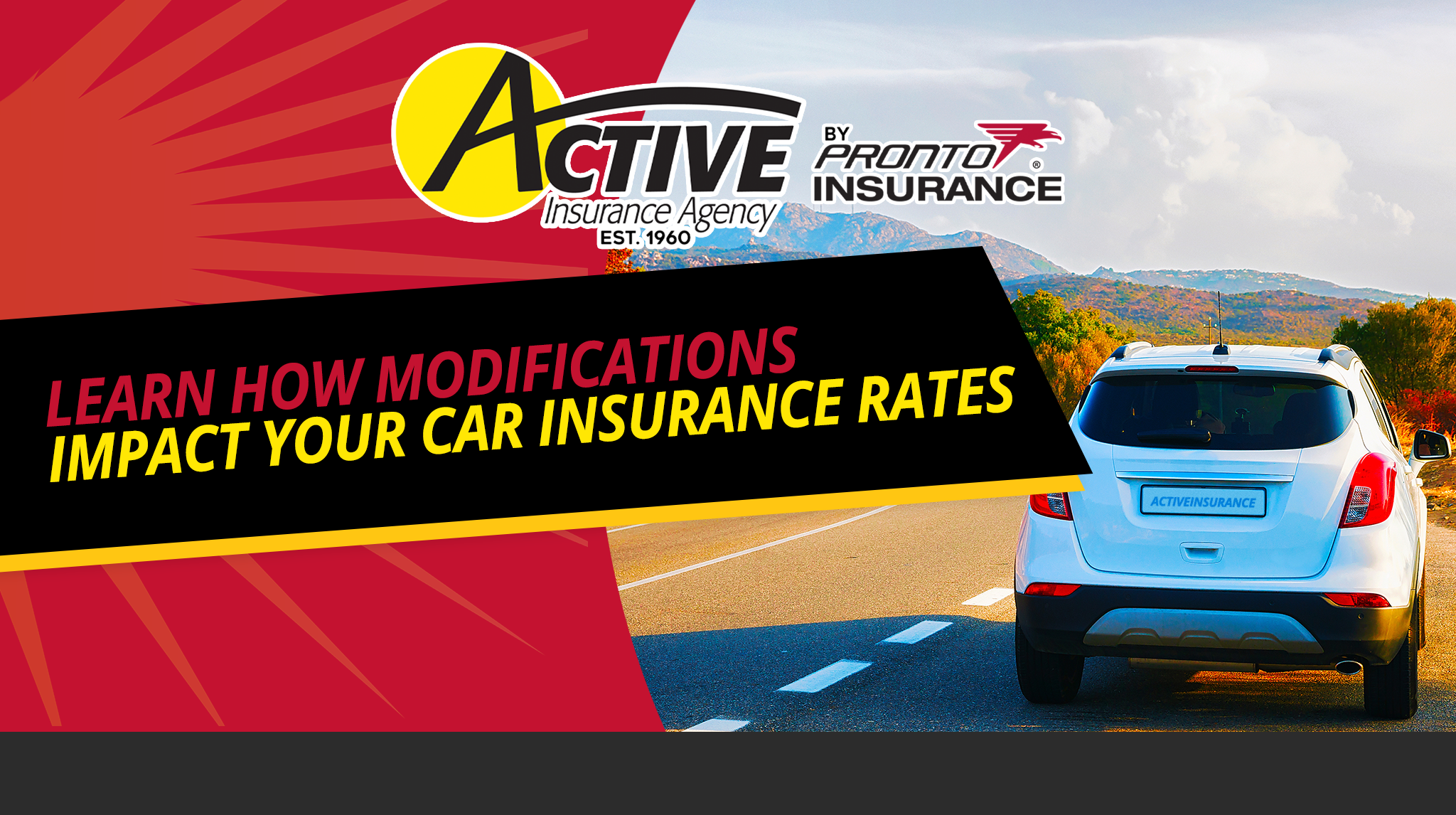 They say variety is the spice of life, and there is no better way to show off your individuality than with your car. Vehicle modifications can give your vehicle that personal touch it needs and even enhance its performance. But do these changes have any effect on your insurance costs? Discover how vehicle modifications can influence insurance rates and the factors to consider before making changes. 
How Your Insurance Rates Work
It's important to understand that vehicle modifications can encompass many changes. These range from simple cosmetic improvements, like new paint or wheels, to performance upgrades that enhance your engine, suspension, or other of your vehicle's systems. 
Insurers calculate your rates based on several factors:
Age

Driving history

Safety features

Vehicle's make and model
Modifications and Their Impact
While cosmetic modifications can help your vehicle stand out, they may not affect your costs significantly. That said, informing your insurer if you make a cosmetic change is a good idea. 
Performance modifications, however, can lead to changes in your insurance rates of accidents or claims by:
Tuning your engine

Upgrading your exhaust system

Boosting your car's performance in any other way 
Some modifications can decrease costs. Safety upgrades, such as anti-theft devices or advanced driver-assistance systems, can minimize the risk of theft or accidents. If your vehicle is safer and more insurable, there is a potential for decreased insurance rates. 
Our Experts Have Your Back
If you have a vehicle modification in mind for your set of wheels, consider expert guidance from the insurance agents at Pronto Insurance. They'll provide insight into how your car upgrades can impact your insurance coverage. Contact us today for more information about our coverage and rates.