Preparing Your Vehicle for the Upcoming Seasons
Posted on September 11, 2023 by Active Insurance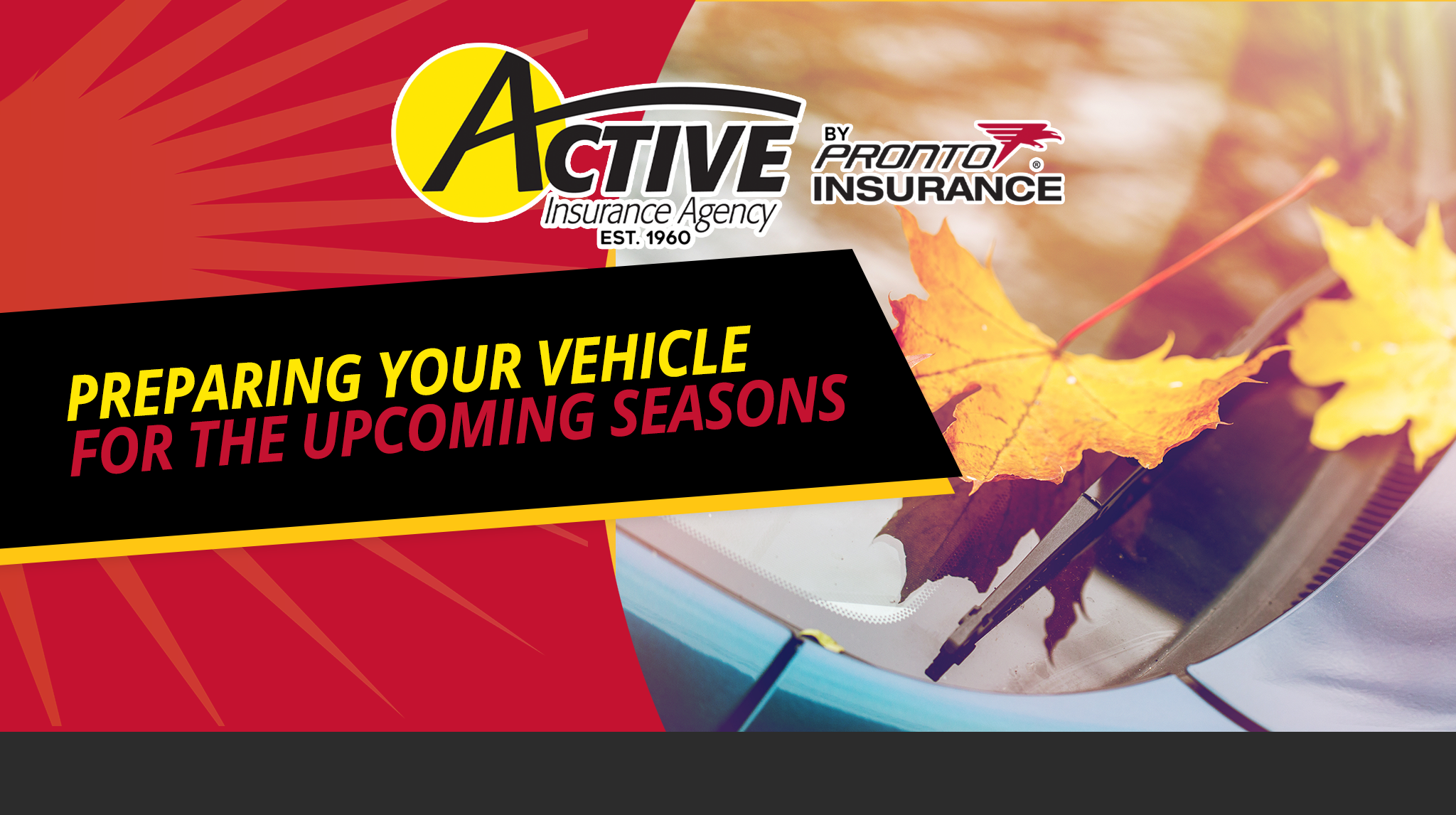 This summer brought fun, relaxation, and record highs that we can now begin to wave goodbye. As the fall season comes our way and the weather cools down, it's essential to give your vehicle the attention it deserves to stay in top shape and navigate the changing conditions safely. Learn more about the importance of fall car maintenance and the steps you can take to keep your car running smoothly. 
Why It Matters
The wet conditions and colder temperatures of the fall season present a new set of challenges for drivers nationwide. You'll enhance your vehicle's performance and safety while out on the road by giving it proper maintenance. 
Your Fall Maintenance Checklist
If you're ready to take on the cooler months with a safe and maintained vehicle, follow these steps:
Check Your Tires

: A drop in temperature means your tire pressure can decrease along with your tire traction and fuel efficiency. To avoid any issues, keep your tires properly inflated at all times. 

Check Your Brakes

: This may go without saying, but your brakes are essential for life on the road. Inspect them and ensure they're ready for the upcoming wet weather conditions. 

Test Your Lights

: Not everyone likes it, but fall usually means shorter daylight hours – make sure your lights are up to the task. 

Replace Your Wipers

: As the rains and falling leaves increase, you'll want wipers that are in optimal shape. If yours are showing cracks or inefficiency, switch them out immediately. 

Check Your Battery

: The colder temperatures can strain Your vehicle's battery. We recommend testing it to ensure it's strong enough to start your engine when the temperatures drop. 
We Have Your Back
Doesn't it feel great to know someone always looks after you wherever you may be? That's what Pronto Insurance constantly strives to achieve. If you're ready to protect your vehicle with a comprehensive insurance package, don't hesitate to contact us. Our insurance agents are prepared to listen to your story and provide the coverage options that best fit your needs.