Pronto Insurance Tips: Navigating Your Vehicle Safely in Fall Weather
Posted on September 11, 2023 by Active Insurance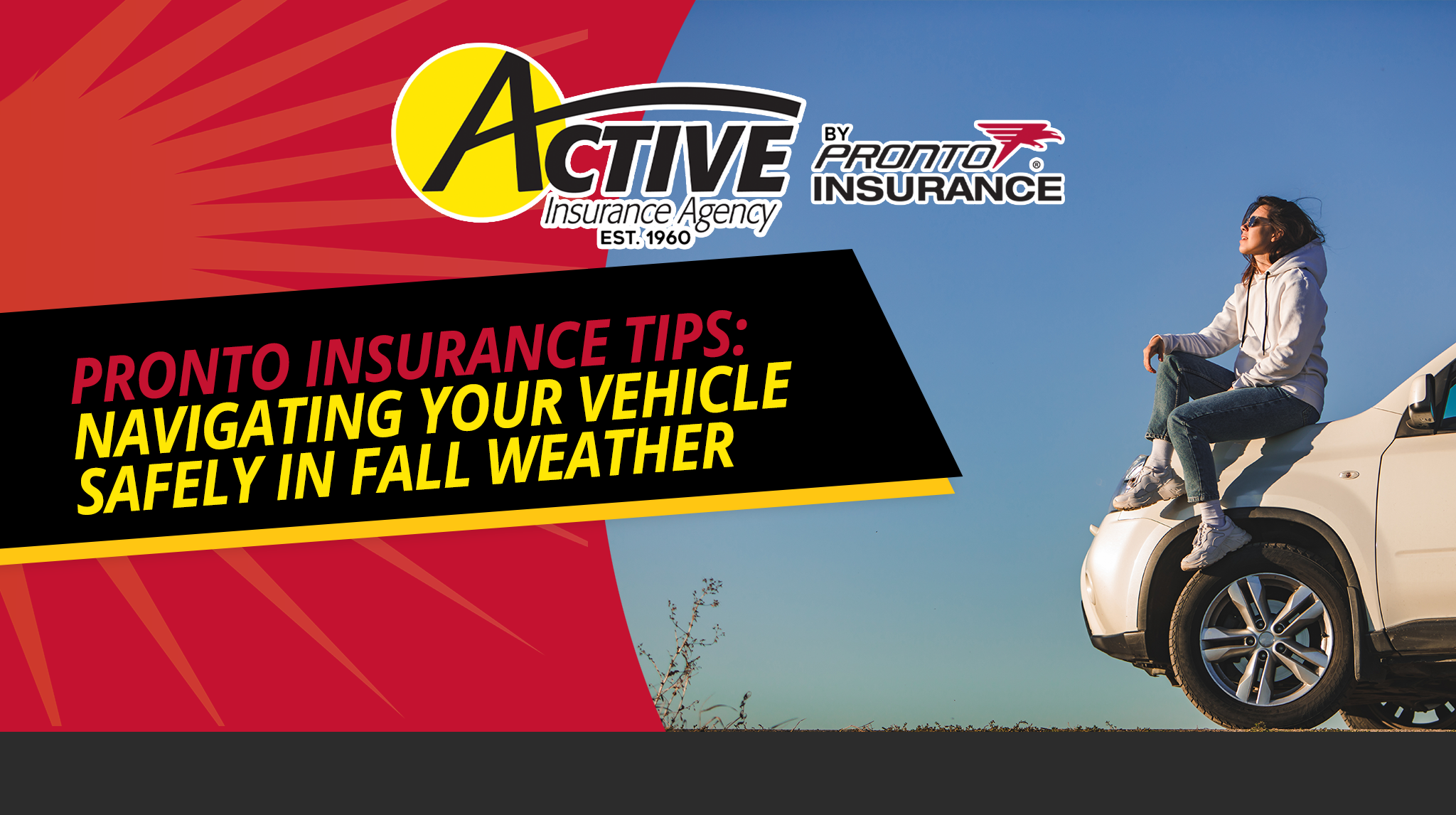 Soon, the blistering summer months will close and give way to cooler, far more pleasant weather. While we can all appreciate the temperature drop, this change highlights the importance of adjusting your driving habits to the changing conditions. You must stay vigilant as autumn begins, from wet roads to slippery surfaces due to fallen leaves. Not sure what to keep an eye out for? No problem! Learn more about the safe ways to navigate fall weather hazards.
Rainy Roads
While not always the case, fall tends to bring more rain into the forecast – that's slippery and hazardous road conditions. To ensure safe driving in wetter months:
Slow down to allow increased stopping distances

Keep a safe space for better reaction time in case of sudden hazards

Use your headlights in light rain to enhance visibility for you and the drivers around you

Ensure your tires are in good shape and inflated appropriately
Fallen Leaves
Believe it or not, despite their picturesque appearance, fallen leaves can lead to hazardous road conditions. Besides being slippery, they can often obscure road markings and lead to severe accidents. We suggest you:
Steer clear of large piles of leaves, as they can often hide potholes and other hazards

Reduce your speed and avoid sudden movements 

Brake early and gradually to avoid skidding
There When You Need It
Navigating fall weather requires adapting your driving habits. But maybe there's a chance you also want to adjust your existing insurance coverage. If that's the case, the insurance agents at Pronto Insurance can help. We want to ensure you feel protected and cared for during rain or shine. We're ready to listen to your needs and provide you with the insurance coverage options that address your necessities – nothing more, nothing less. Contact Pronto Insurance today to learn more about our car insurance rates.