Running on Empty: How Much Should You Panic When the Gas Light Turns On?
Posted on February 7, 2022 by Active Insurance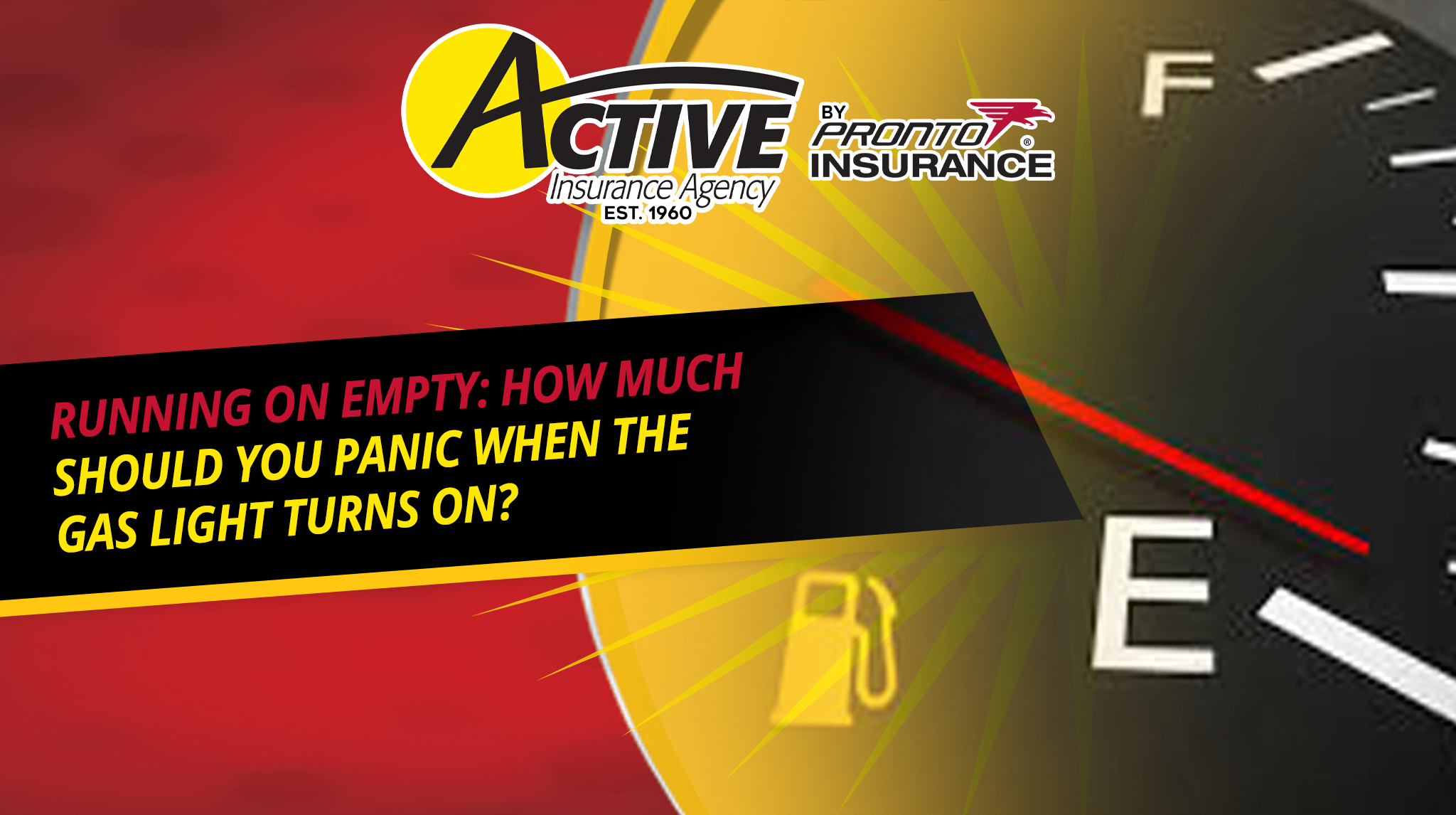 Running on Empty: How Much Should You Panic When the Gas Light Turns On?
No matter how careful, watchful, and responsible you are, there is a good chance you've experience the sudden dread that comes with a gas light turning on. Immediately you'll panic and hope to see a gas station in your vicinity. The stress is real, but is actually validated? Will your car stop running within the next few minutes?
At Pronto Insurance we want to help you prevent and accident and stay safe on the road.
Hey, There's Still Some Left
While the E indicator is extremely alarming, it doesn't actually mean you're out of fuel. In fact, if your car was made in the last 25 years, the E indicator simply means you have reached your vehicle's reserves. Sure, this doesn't mean you can go on a road trip and back, but you have plenty of time to fill up.
Surprisingly Plenty of Time
Now that we know what your gas light indicates, you might be wondering how many miles you actually have left. The truth is it depends. As you can imagine, gas mileage and the reserves of each vehicle vary, and when the gas light turns does too. However, in most cases, most vehicles have between 30 and 30 miles once you get to your reserves.
Making It a Habit Is Problematic
You may also be wondering if it's a good idea to fill up every time you get to that point. The short answer is no. As your vehicle ages, impurities build up at the bottom of your gas tank. This is normal, however, if you let your car get to the point where it has no choice but to suck up that gunk, you may be harming your engine's efficiency and longevity.