The Most Stolen Vehicles in the State of Texas
Posted on September 1, 2021 by Active Insurance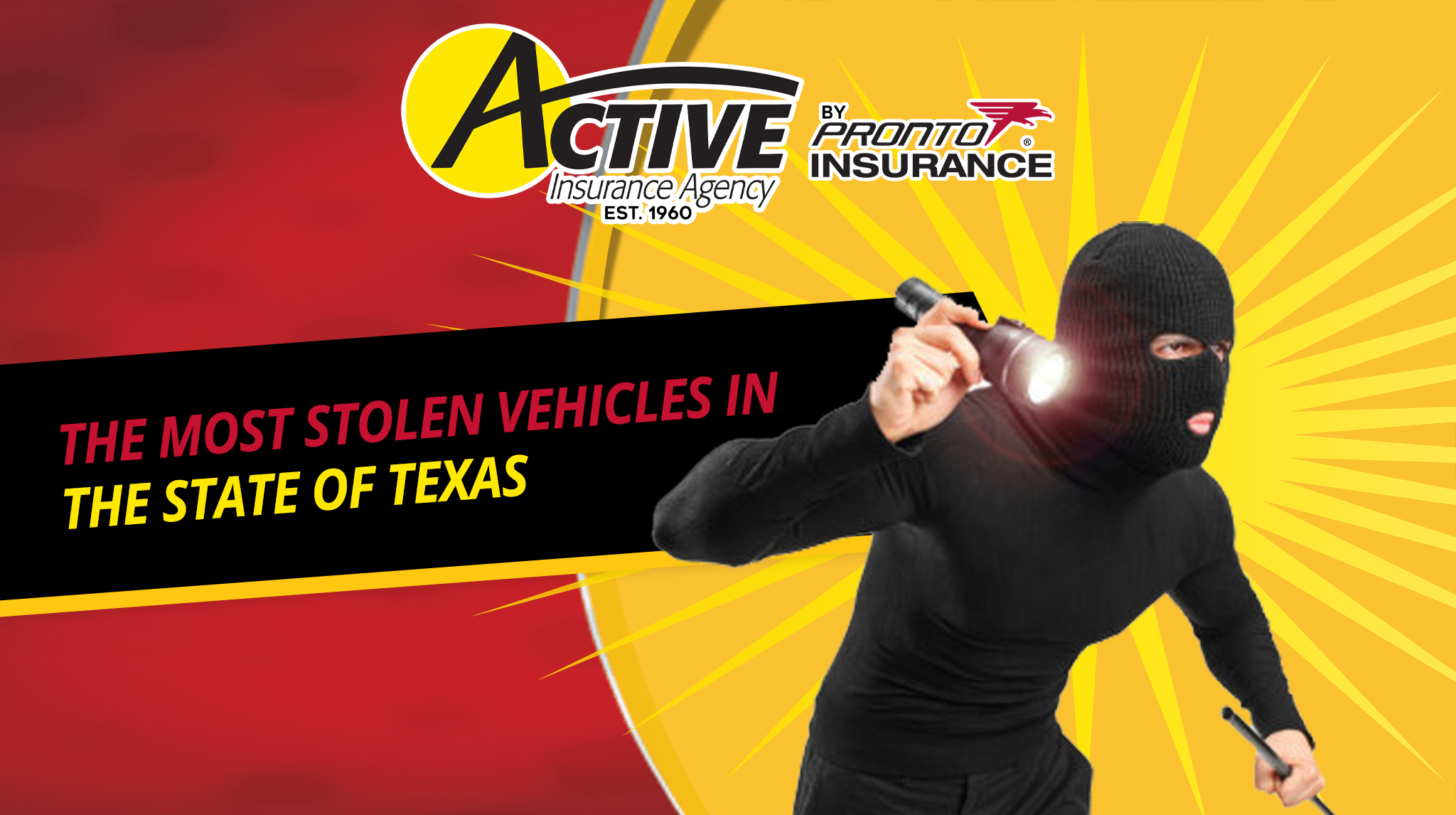 The Most Stolen Vehicles in the State of Texas
Did you know that, on average, it takes just three minutes for a thief to steal a vehicle? In many cases, that number is even lower since most thefts happen when drivers leave their keys inside the car!
Even modern cars with chip keys and push-start technology can pose little resistance to car thieves. At Pronto Insurance, we want to help protect you and your vehicle, which is why we want to share some valuable information about the most stolen vehicles in Texas.
The Usual Victims
According to the National Insurance Crime Bureau, the most stolen vehicles in Texas are Ford and Chevrolet pickup trucks in the first and second spots, respectively. When it comes to national rates, Honda's Civic and Accord models are vehicles that are most stolen.
According to Flex Fleet, there were about 4.2 million trucks in Texas in 2020. That means all of these vehicles have a high risk of becoming another statistic, which is why it's so important that you take the necessary steps to keep thieves at bay.
Don't Become a Statistic!
Whether you're indoors running a short errand or leaving your vehicle in your driveway for the night, there are steps you can take to help prevent a theft. Stay vigilant, make smart decisions, and keep these tips in mind:
Park your car in well-lit areas when possible.
Double-check to make sure the car is locked.
Always leave your windows up.
Never leave your keys inside.
Always have the alarm activated.