Vacation Theft Prevention: Don't Come Back to a Ransacked Home!
Posted on June 3, 2021 by Active Insurance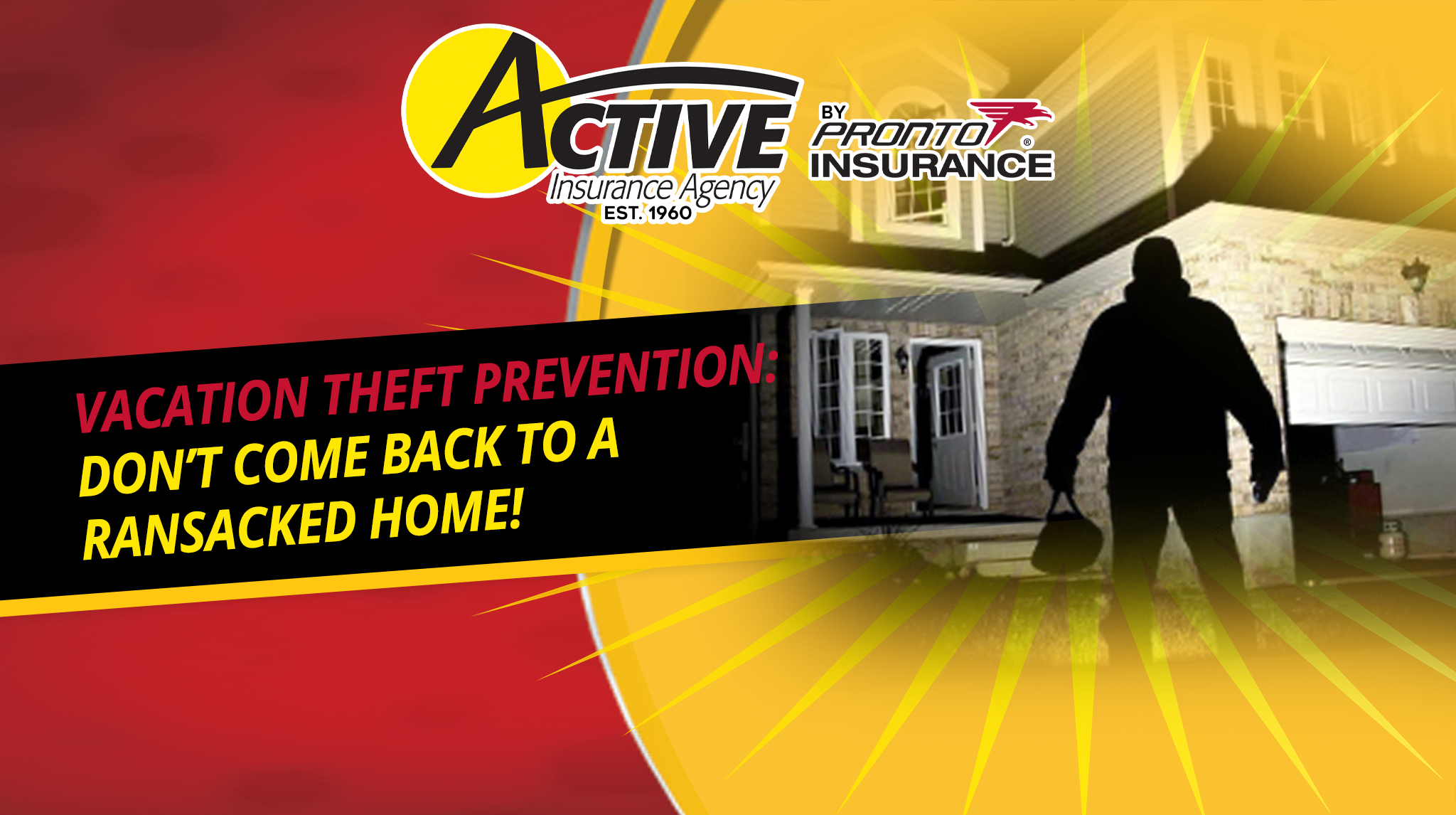 Vacation Theft Prevention: Don't Come Back to a Ransacked Home!
Now that spring is in full swing and the pandemic seems to be winding down, families across the nation are gearing up and planning their summer getaways. They're looking at the most exciting destinations, the comfiest hotels, and the best plane tickets, too! But, with all that planning, one thing many families forget is to plan against home break-ins while they're away. How can you prevent this?
Only Tell Those You Trust That You'll be Away
We suggest letting only a few of the right people know you'll be away. Whether it's a neighbor, friend, or family member, make sure it's someone you trust. You can even ask them to swing by your place periodically to pick up mail, feed your pets, and keep an eye on the place. But remember, just let a few people know.
Don't Make it Obvious on Social Media
This brings us to our next point: don't advertise your absence on social media! We know you're excited to share your photos, videos, and the like. But the last thing you'll want is to let strangers who happen onto your profile see that you've left an empty, unguarded house behind while on vacation. To avoid any thefts or break-ins, save the social media photo dump until after you return.
Keep Things Bright
Want to know the main sign that residents are out of town? A pitch-black house! Now, we aren't saying to leave all your lights on, but there are plenty of benefits from leaving some on. We mean your porch light, garage overhang light, and maybe even a couple of window lamps inside.
The Most Important Thing
As always, the most important thing you can do is lock up! We know that this is obvious, but you'd be surprised by how many times families leave home without doing it! And it's even better if you have a security alarm system and/or motion sensor lights.