Why You Should Consider Purchasing Car Insurance Online
Posted on March 5, 2021 by Active Insurance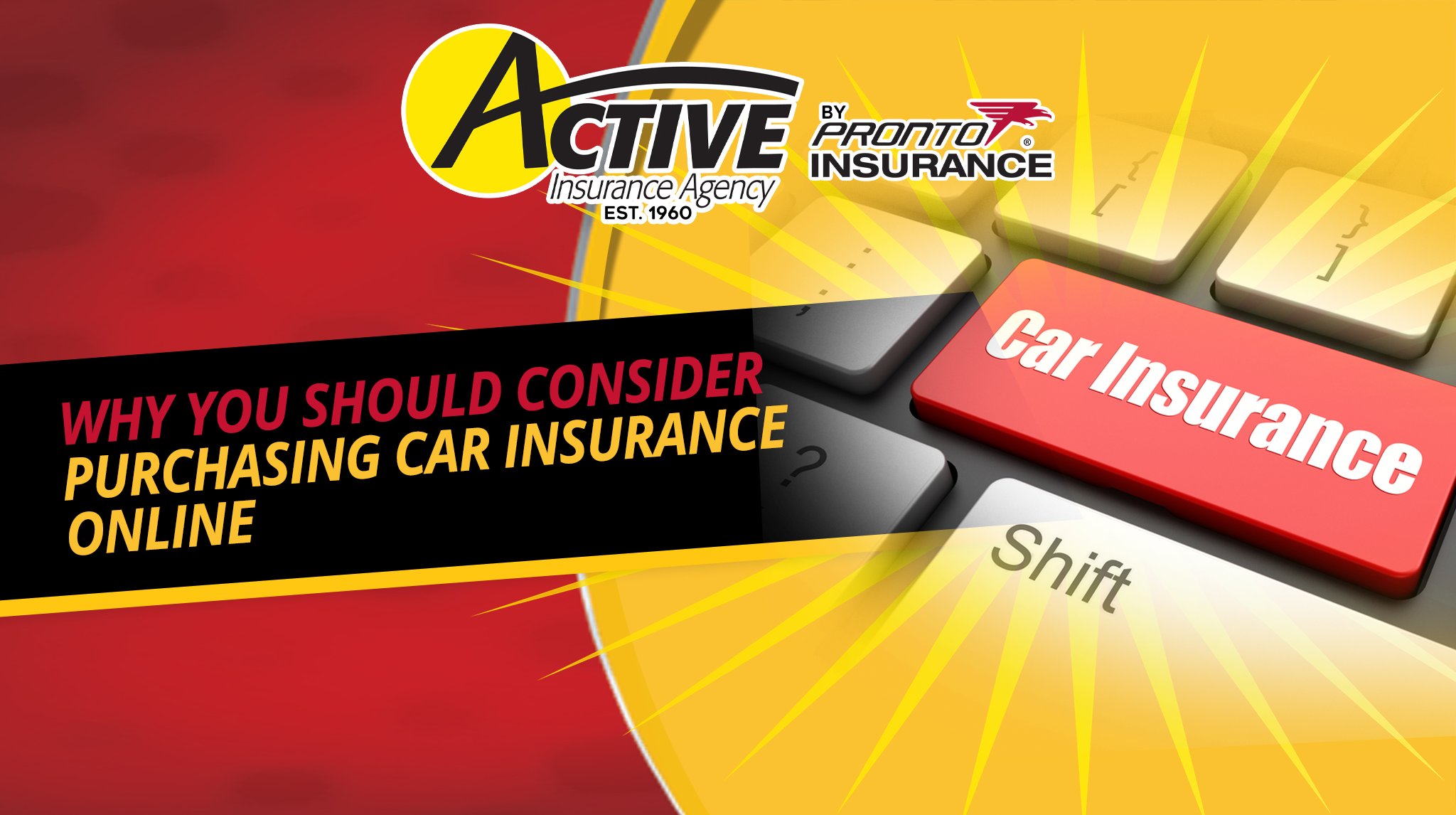 In this day and age, doing anything online is the way to go. You can order food, get your groceries, and even find all the entertainment you'll ever need with a simple finger swipe. So, what about buying car insurance on your smartphone or computer? As you can imagine, if you're not doing it online, you're not doing it right!
It's Fast
Gone are the days of calling an insurance company only to be placed on hold for what seemed like hours. You don't even have to drive to their office for the deal that best fits your insurance needs! When you shop for car insurance online, it can be done in only a few minutes!
It's Easy
Sure, insurance can be overwhelming for anyone to take on. After all, with terms like deductibles and all kinds of percentages and rates, you'd be crazy not to get confused! However, when you shop for car insurance online, it's all made easy. You can look at all available policies and options and pick the best one!
You Can Weigh Your Options
Imagine shopping for car insurance just a few years ago. You'd have to call or visit countless companies to figure out which one is best. Now you can weigh all of your options from the comfort of your couch! You can also read reviews to see what others are saying about their policies!
Anywhere, Any Time
Let's say you've spent all day at a dealership negotiating. You've been there so long that, by the time an arrangement's been reached, it's way past closing time and you still need coverage to drive off with your new set of wheels. Luckily for you, with online insurance shopping, you can find the best rate anywhere, any time!