You May Want to Think Twice Before Using an Automatic Car Wash
Posted on November 27, 2022 by Active Insurance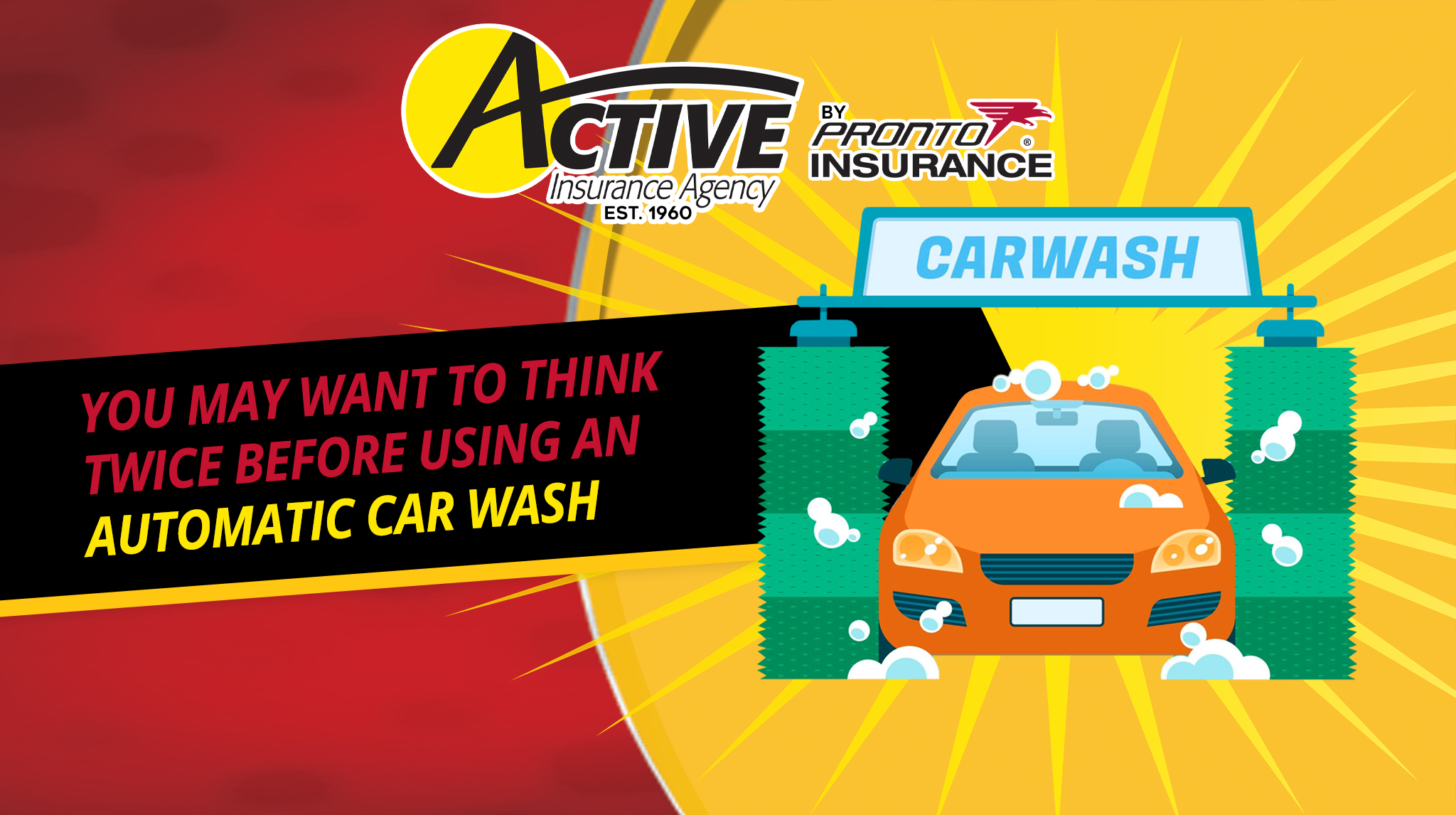 First, the positives: automatic car washes are just so convenient. You're in and out within a few minutes, they leave your car looking squeaky clean, and they're incredibly affordable. Unfortunately, using automatic carwashes too frequently can end up doing more harm than good for your vehicle. Our auto insurance agency wants to share a few cautionary tips.
Scratches
Many modern automatic car washes claim they use softer, more gentle brushes that won't harm your vehicle. But that isn't always the case. With the sheer number of cars washed before yours, grime, dirt, and other impurities can leave these "soft" brushes just as abrasive. This, ultimately, translates to scratches on your clear coat and even your car's paint.
Damage
Automatic car washes move incredibly fast – the same goes for the brushes charged with cleaning your vehicle. With such high speeds and heavyweight, several parts of your car can be left in harm's way. This includes wipers, windshields, rearview mirrors, and the decorative trim surrounding your vehicle.
Harmful Chemicals
Glass can be especially prone to damage from harmful chemicals. And although many car washes avoid these toxic products, you ultimately don't know what you may get from the places you visit.
Do What's Best for Your Vehicle
If you care about the lifespan of your car, hand washing your vehicle may be the best alternative to automatic car washes. After all, you'll be in control of every last detail, much like what type of protection you give it. If you're currently looking for a better insurance alternative, Pronto Insurance can help! Give us a call today to learn more about what we have to offer.