Young Driver Emergency Kit: Must-Haves for Back-to-School Season
Posted on September 11, 2023 by Active Insurance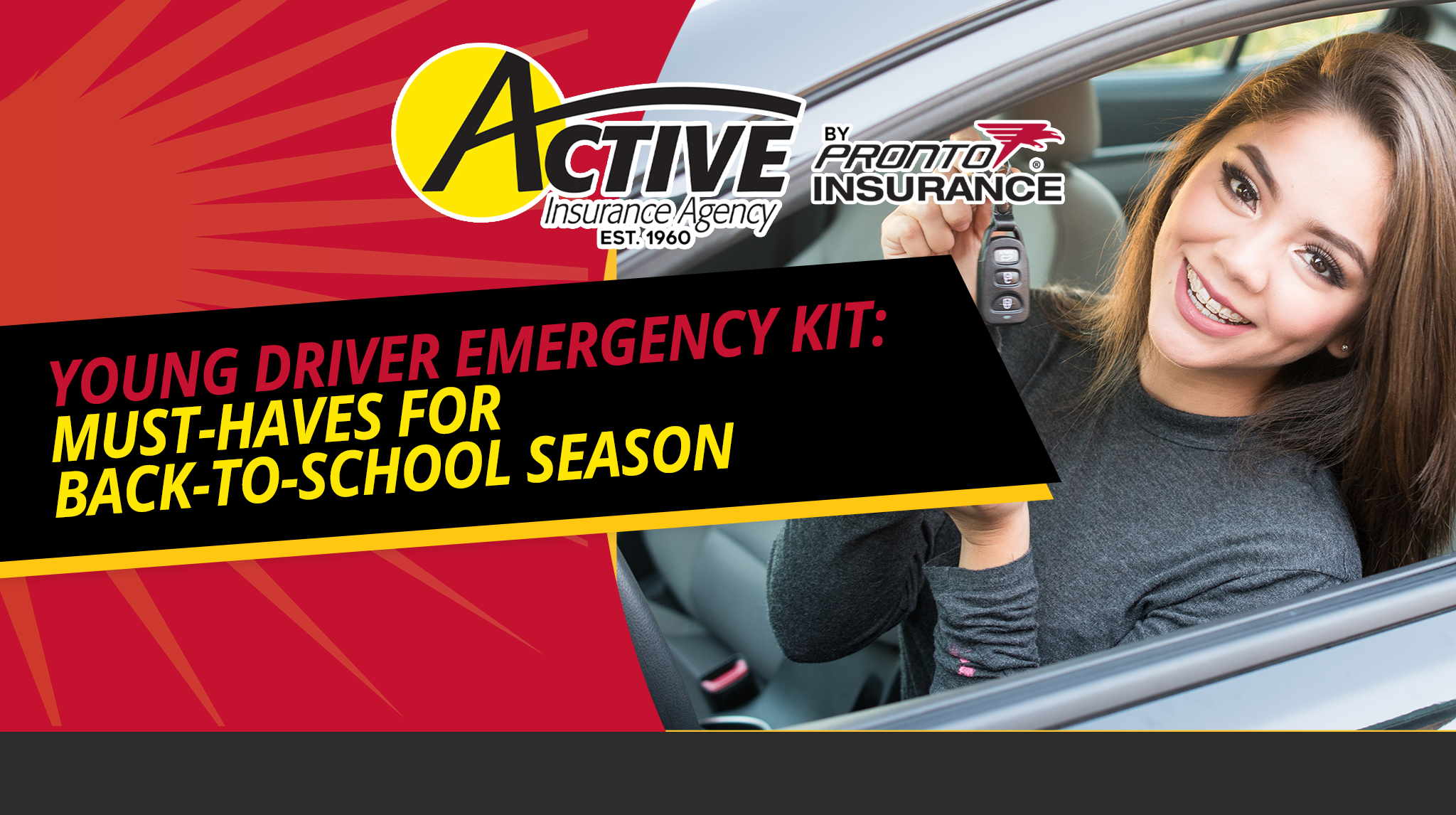 Soon, students will begin their after-school programs, and all those new, young drivers will explore the roads at different times. If your child is new to driving, safe driving habits are essential. This includes being prepared for unexpected road situations. Let's explore the importance of a student driver emergency kit and what it takes to make one of your own. 
Your Checklist
Unfortunately, road emergencies can happen when you least expect them and being prepared can make all the difference. Fully equipped emergency kits can help drivers of any age remain calm and safe during unexpected breakdowns, accidents, or adverse weather conditions. A well-equipped kit should include:
First aid supplies include bandages, antiseptic wipes, adhesive tape, pain medication, and other necessary personal medications.

A list of emergency contacts that includes family members, friends, your insurance details, and even the contact information of your local police department. 

Basic tools include multi-tools, flashlights, jumper cables, and a tire pressure gauge. 

Non-perishable snacks and bottled water to sustain passengers during delays.

A reflective vest and cones make anyone getting down and the vehicle much more visible. 

A flashlight and portable charger to keep all necessary electronics charged and ready to go.
Our Role In Emergencies
At Pronto Insurance, we know our clients trust that we'll be there to help when unexpected emergencies arise. Much like a fully equipped emergency kit, we understand our coverage options can be as crucial in difficult situations.
We offer roadside assistance services that ensure you're not stranded if your vehicle breaks down.

Our towing coverage can help you get your car where it needs to be.

If your vehicle is expected to be out of commission for some time, our rental car coverage can help keep you on the move while repairs are made. 
Let's Get You Covered
Your young drivers deserve dedicated support as they become accustomed to the road, and we're here to provide it. If you're ready to learn more about our services or are prepared for an insurance quote, don't hesitate to contact the Pronto Insurance agents.