Your Car Insurance Costs Are Dependent on these 4 Vehicle Factors
Posted on February 7, 2022 by Active Insurance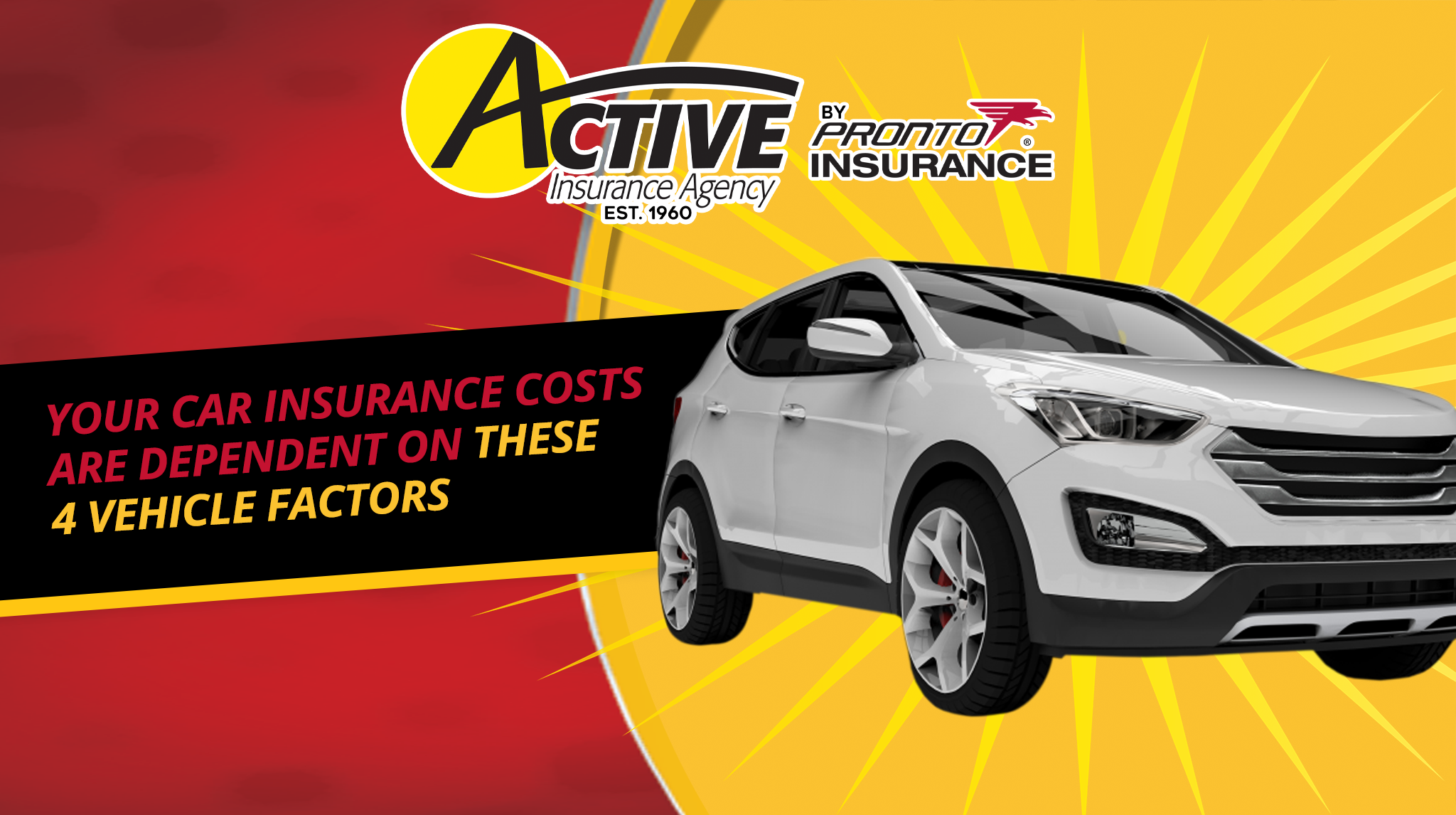 Your Car Insurance Costs Are Dependent on these 4 Vehicle Factors
Time and time again, people are told their car insurance costs are directly related to their age, gender, driving record, and so on. While this is true, it's important to remember just how much impact your vehicle will have on your insurance costs. In fact, at Pronto Insurance, we want to share the four factors that are most commonly related to your car insurance.
The Size
We can probably all agree small cars are enjoyable to drive. You can zip and zoom around everywhere and fit it into the tightest spots. However, in many cases, smaller cars can speed up quickly, cut people off, and maneuver in a way that can potentially cause accidents. For this reason, bigger cars are considered "safer" and therefore a bit less expensive to insure.
The Value
Value is in the eye of the car owner. It may not be surprising to learn a car worth hundreds of thousands of dollars will be much more expensive to insure than one that costs five grand. This goes for foreign luxury or sports cars, which are pricier to repair than their American counterparts.
The Age
New cars have cutting-edge features and parts that make driving them a good experience. But, for all this technology, you're probably looking at spending a pretty penny if your brand-new vehicle needs repairs compared to an older car. This, as you can imagine, translates to insurance prices, which will be much higher for newer vehicles.
The Safety Features
Today, some of the highest-ranked vehicles are considered the best due to their safety features and rankings. They often come equipped with warning systems backup cameras and even have the capacity to avoid accidents when you least expect them.
Insurance companies love safety features, and a vehicle that is maintained. It's possible to even be charged less for protection depending on these additional factors. Contact Pronto Insurance to get started today.